Happy New Year, my friends!  I hope 2014 treated you well, and I am looking forward to a happy and healthy 2015 with my family and all of you!
---
The new year is a time for fresh beginnings, and perhaps, like me, you are looking forward to challenging your knitting and trying something new.  I recently came across two new books that I'd like to tell you about, the first of which is Knitting Fresh Brioche
by Nancy Marchant.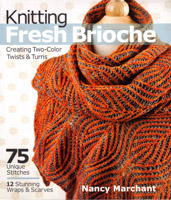 I had the pleasure of reviewing Nancy's first book focusing on the brioche stitch, Knitting Brioche
, about five years ago (how time flies!).  You can read that review here.
Nancy's newest book shares some of the elements of the first.  For example, she continues to use a unique language and charting system to label brioche stitches.  Don't worry if you don't have the first book to review these: the system is discussed in detail in this book, as well.
However, Knitting Fresh Brioche focuses exclusively on two-color brioche knitting.  The remarkable thing about Nancy's work is the way she uses shaping – increases and decreases – together with the two colors of yarn to create unique stitch patterns.  More than 100 pages of the book are devoted to a stitch dictionary of these patterns.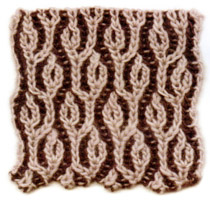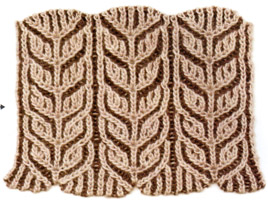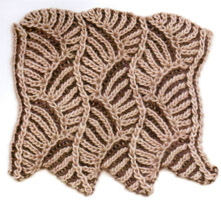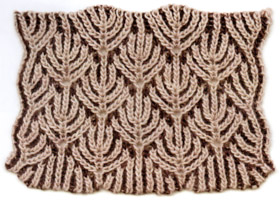 In addition to the stitch dictionary, the book has 12 patterns, all scarves and shawls.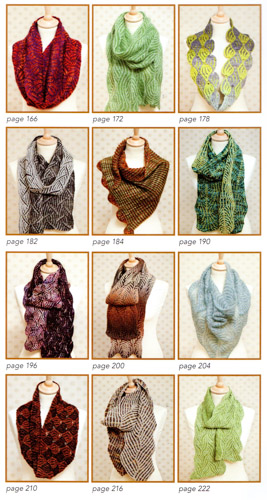 I noticed that many of the projects use single-ply yarns, or yarns with some silk content.  I think the texture of these yarns brings a nice definition to the brioche stitches, and allows the scarves to drape beautifully.  Click on a picture to view bigger:
Perhaps one of these patterns has intrigued you, and it will be your first project of 2015?!?
7
likes