As the year comes to a close, I want to wish you and yours a very happy Holiday season!  When 2015 rolls around, I will be going back to work.  I dread thinking about how this will affect my crafting and knitting.  I hope to squeeze in as many stitches as I can here and there, and to stay in touch.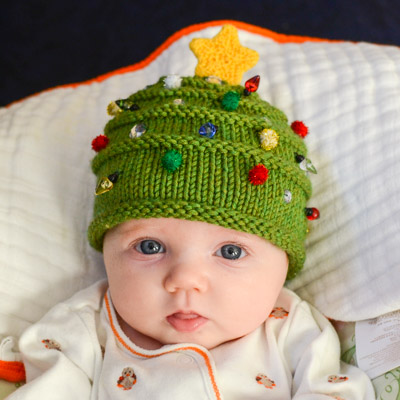 My little Christmas tree, my joy and light.  I followed the Christmas Tree Hat pattern over 60 stitches using US 8 needles.  The yarn is Berroco Comfort in 9791/Gooseberry Heather.  The star topper is from Elizabeth Zimmermann's Knitter's Almanac
.  The baubles are from my local Joann's, and they are only on the front of the hat, since Sonya spends most of her time on her back.
And here are my favorite Christmas gifts in their complementary mama-knit sweaters! (Gregory's and Sonya's)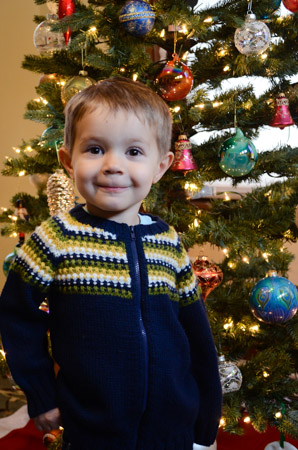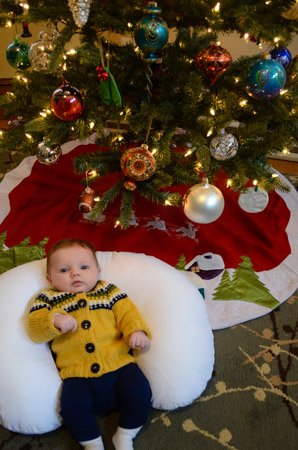 Happy Holidays!
9
likes