Over the past month, I've been busy with a number of knitting and crochet projects, but a sewing project recently demanded all my attention.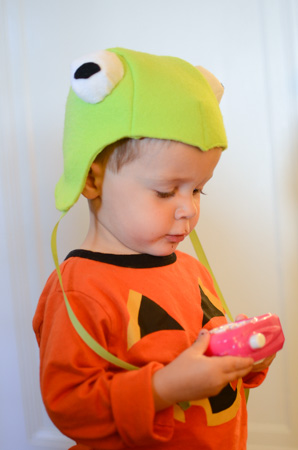 I didn't intent to sew anything for Halloween. I ordered this Kermit costume for Gregory
, and thought, that'd be that. However, while the bodysuit of the costume fit him (a bit snugly), the hat was impossibly small.
A new froggie hat was needed – crafty mommy to the rescue! I bought a remnant of lime green polar fleece at Joann's, and started with a free sewing pattern, the Sweet Pea Pilot Cap Pattern and Tutorial. I modified the pattern quite a bit, since it's written for jersey, and I used polar fleece. I also scaled the pattern to make an adult version of the hat.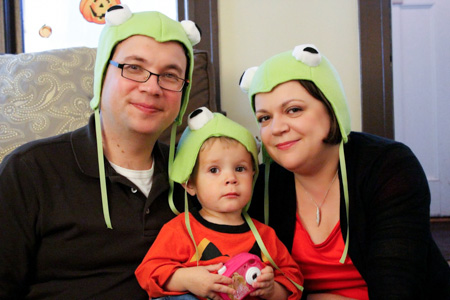 And so, though I didn't plan for it, we were a whole froggie family for Halloween! Gregory wore the entire outfit while trick or treating, and I wore the matching hat. It was loads of fun!
0
likes