I decided to make another cut chenille baby blanket, this time with a robot fabric!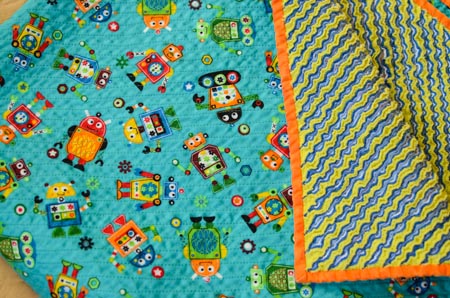 Pattern, etc.: Exactly what I did last time. I bought larger cuts of fabric this time around, and thus ended up with a generously sized 38″ square blanket. I still found it tricky to attach the binding, but I felt more confident doing so than last time, and the result is overall neater, I think.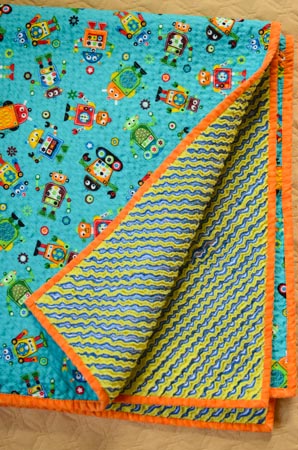 Fabric: Everything was from my local Joann's (hi, cashier Kate! It was very nice to meet you, and thank you for a friendly checkout!). I bought enough of the orange fabric for the binding this time around, so no need to get scrappy.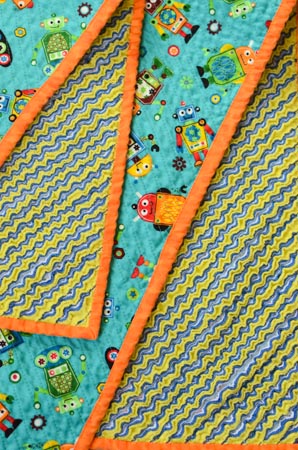 I did find that, overall, the cut side of this blanket feels much skimpier, and not as "floofy" as the first blanket. Anyone know why that is? The blankets were made identically, and the flannel is the same, so it must be something about the main robot fabric, right? The brand name of the robot fabric is "Doodles" and I think it's broadcloth (didn't fray much, can see crosswise ribs). Could that have caused the cut flannel to appear skimpier somehow?
0
likes