It's been 2 months since we moved, and I haven't unpacked a single box of yarn, knitting books, or notions. Bad timing, too, as I've just been invited to a baby shower for a friend who would really appreciate a handknit gift. My instinct was just to hit a yarn shop, but we are leaving tomorrow morning to spend some time at my parents' – I'll have so much car knitting time on the way there and back, it would be such a shame to waste it.
Cue frantic opening of any box labeled "yarn," "knitting," or "crafts." At the moment my creativity level is zero, so I determined ahead of time what I wanted to find: some Madelinetosh Tosh Vintage to knit another Beyond Puerperium. Good thing I have a few skeins in the stash – the colors are so vibrant, they are just perfect for babies.
Anyway, only two boxes later, success! I found my bag of Tosh Vintage! Now to find a copy of the printed pattern and pattern notes, hmmm. Maybe it would be easier to just print a fresh copy than open more boxes.
ETA: I just found the printed pattern and notes! They didn't make it into any of the knitting boxes and were together with my office stuff, which has been unpacked already. It's meant to be ;).
Until I'm able to actually show you some stitches, Happy Holidays, my friends! Here's my little love being a love :).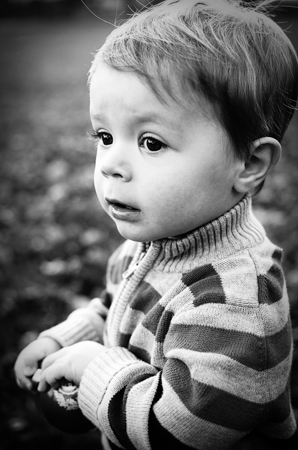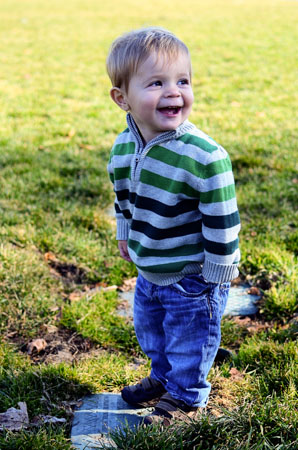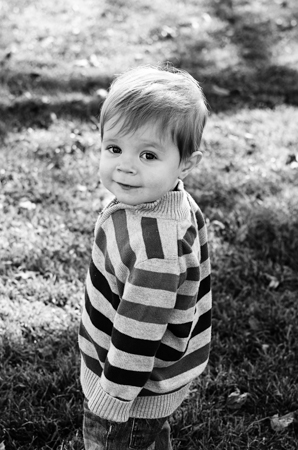 0
likes