Somewhere between here and there, I managed to knit an entire shawl! Granted it's a small shawl, but considering my very limited knitting time, this is an accomplishment.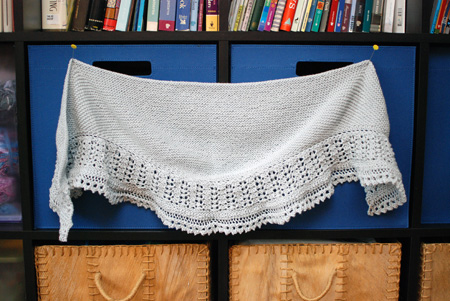 The pattern is Henslowe by Beth Kling, and it's awesome. The construction of the half moon garter stitch body is very clever, and a beautiful, gentle departure from the traditional triangle shawl shape. Picking up stitches for the lace section is elementary, and the edging is equally easy to execute. Plus, the amount of yarn needed is very small – I knit my shawl using only two skeins of Shibui Staccato in the chrome colorway. I did change the stitch pattern of the lace section for yarn economy reasons: I would have run out if I knit it as written.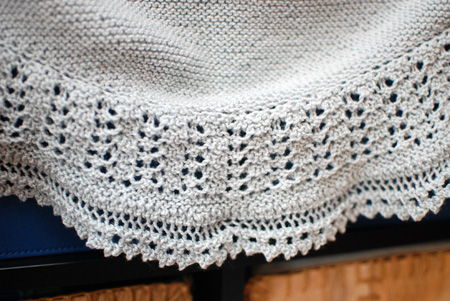 Now, you might notice that this shawl is not blocked, and therein lies my dilemma – how do I block this shawl when my son gets into everything? Any ideas? Can I outsource this task? 😉
Last, Gregory would like to wish everyone a Happy July 4th! His shirt says, "Little Patriot" ;).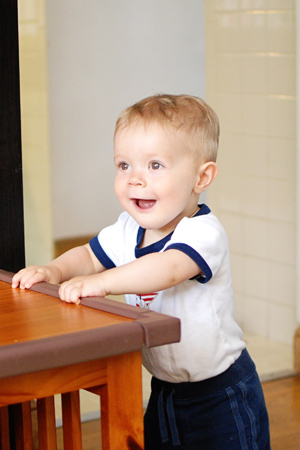 0
likes