I cannot count the number of projects I started and abandoned over the past few months. Off the top of my head, there was a cabled baby sweater using Cascade 220 SW, a striped chevron baby blanket using Berroco Vintage Chunky, a pair of longies (footed pants), a striped baby sweater using fingering weight yarn (what was I thinking?), and probably a good number of other overly ambitious projects.
Only two projects have really stuck. Not surprisingly, they are the simplest, most transportable ones of the bunch.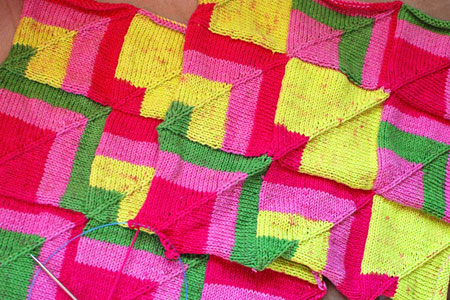 Yet another one of my honeymoon blankets, using an eye-searing Katia Jamaica #4004. It's completely brainless and I absolutely love watching the colors transition. I am managing to knit a few rows between this and that, and am actually about halfway through!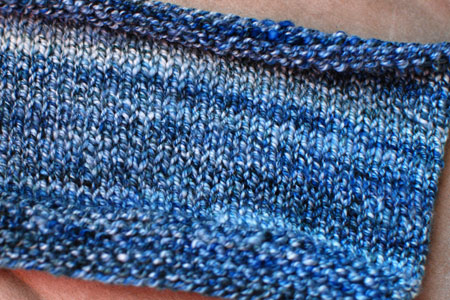 This is the Petite Facile Pullover from the Winter 2011 Interweave Knits. I'm using some SW merino 3-ply handspun from Pigeonroof Studios. It's knitting up into a lovely denim-colored fabric. I think a bright, sunshine yellow button will finish it up perfectly. I started this project very recently, but I think I'll actually finish it (unlike baby sweaters which are cabled all over or call for fingering weight yarn, ahem).
For the Gregory fans in the crowd, here's my cutie wishing you Happy Holidays!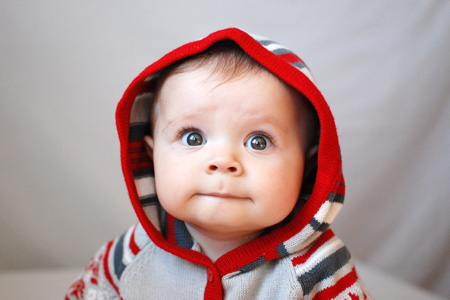 0
likes