Here's my little pumpkin wishing you a Happy Halloween!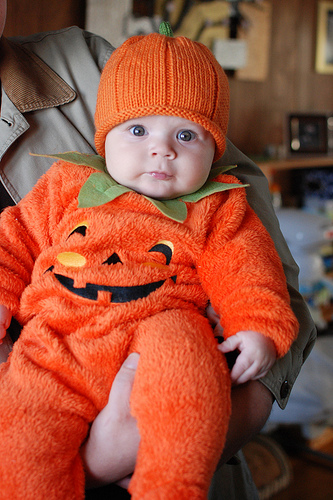 A few readers asked about the pattern I used. I actually followed the Little Pumpkin pattern from Itty-Bitty Hats
, more or less. I used the instructions for the 72 stitch version, but worked even for only 5″ instead of 6″. Also, I worked the decreases a little differently and omitted the leaf. But the basics are there, and you can certainly use the pattern in the book to make your own cute pumpkin hat!
0
likes