One of the very first projects I ever knit was the Prairie Blanket by Oat Couture.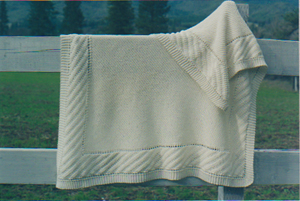 I think I was very fortunate to choose this blanket pattern and not some other. Even back then I realized that it was very cleverly constructed, but now that I've knits tons of blankets, I appreciate it even more. It looks much more fancy and complicated than it actually is, and working from the corner out is such a nice bonus.
But I always regretted my finishing. There were many ends, and I wove them in willy-nilly. I just didn't know any better. You'd think after all these years I would've let this go, but no: I still regularly thought about the Prairie Blanket and how much better it could have been.
I always planned to give this pattern a second go, even though I generally can't be bothered with that kind of thing: there are way too many patterns out there to knit anything twice! I think it was some sense of regret, or the opportunity to right a wrong, that kept the idea in my head all these years.
Almost 6 years after finishing the first Prairie Blanket, I cast on for a second: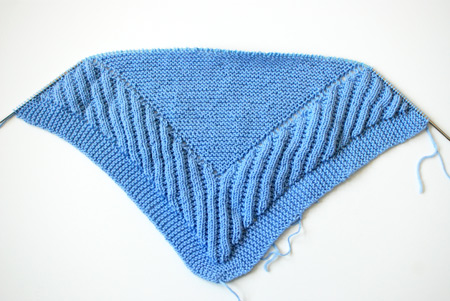 I'm using a fingering weight 100% extrafine merino for this, Cool Wool 2000 by Lana Grossa. This yarn has been in my stash almost as long as I've been knitting. Though it's been sitting unused all these years, I never felt the urge to get rid of it: I love the feel and color. Luckily, it's just the type of thing to use for a little babe!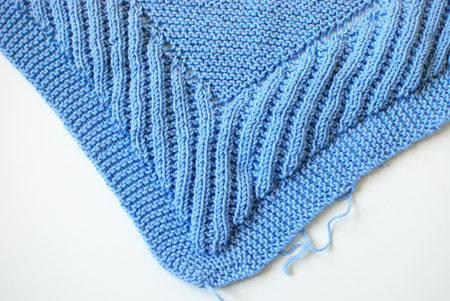 The Prairie Blanket pattern calls for a heavier weight yarn (DK, worsted, or chunky), but I think a thin, lightweight blanket will be quite useful, too, even if it will take forever to finish ;). So, here's my chance to get it right! I'm giving this pattern a second go!
0
likes