There's nothing sweeter than using a special skein of handspun for a little baby something-or-other.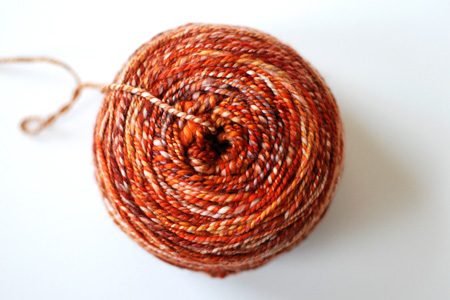 This is Ripe Persimmon hand dyed, handspun, superwash merino/cashmere/nylon yarn that I purchased from the Pigeonroof Studios Etsy shop. Beautiful and deliciously soft, let me tell you.
I decided to use it to knit The Elizabeth Tunic (Ravelry link), using a little bit of cream Louet merino as a contrast.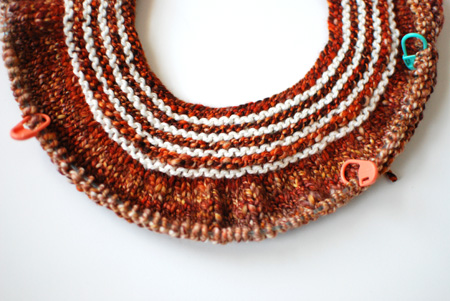 So far, I really like the way the pattern is written. It includes special little touches, like short rows to raise the back of the neck, and a tab for the buttonholes so it overlaps the buttons nicely. I'm adding a few modifications, but I'll tell you about those at another time because I'm still sorting out exactly what stays and what goes.
This little tunic will be for a friend's baby: the little girl is due around the same time as my own bundle of joy. Speaking of which, he is definitely making his presence known, especially when compared to the last picture you saw of me.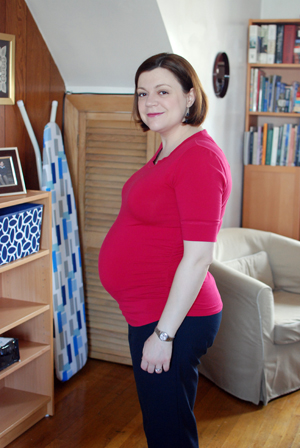 I'm about 32 weeks pregnant at this point, just 8 short weeks to go! Strangely, my (so far generally unimpressive) nesting instincts have not expressed themselves in any crafty fashion. I have two baby sweaters which have been lingering untouched for months now, and no particular desire to start anything else. Go figure. Pregnancy is a strange, strange state.
0
likes