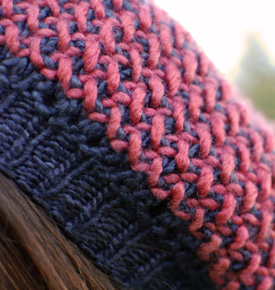 As I mentioned, the Yulie beret doesn't use a lot of yarn. Even the largest size uses less than half a skein of each of the colors of Lorna's Laces Lion & Lamb yarn. So, I had some yarn left over after knitting my Yulie, plus some more Lion & Lamb in the stash… This calls for a yarn giveaway!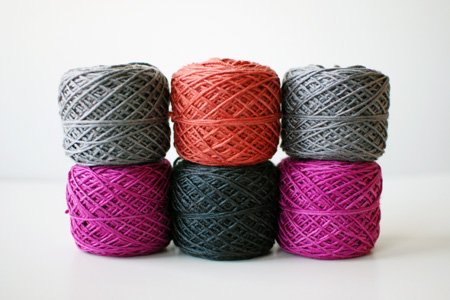 I put together 3 kits for knitting this beret: one combines the brick and charcoal that I used for my own hat; two have berry and pewter, also a lovely combination. Each mini skein is about 100 yards, so it can serve as the main or contrast color for any of the sizes.
TO WIN: purchase a Yulie hat pattern before Thursday, October 14th, 9 p.m. EST. Everyone who has (yesterday) or will (before Thursday, 9 p.m.) purchase a pattern is entered! I will select 3 winners, and each person will receive yarn to make their own beret! We'll sort out who gets what colors later, I'll have to work that out with the winners.
UPDATE: Thank you for participating in this contest! Due to some legal concerns, I'm modifying the rules of this contest, and extending the deadline for entering to win. Please see my October 14th post for more details! You can download a free copy of the Yulie pattern HERE.
Good luck!
0
likes