Thank you, everyone, for your enthusiasm about the Yulie hat! As any other designer, I'm very critical of myself, but I have to say, this one is quite special. It's soft, it's bouncy, it uses so little yarn, and it's reversible!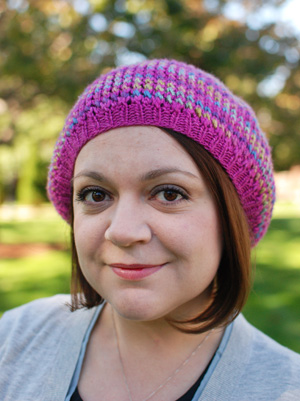 I'm writing here today to tell you about some changes I'm making to the contest I launched on Monday. Due to legal concerns with the contest, I'm modifying some of the details. I apologize for any confusion; please know that any issues stemming from this are due to my ignorance of the law and nothing to do with any malicious intent on my part.
My number one concern is to keep the knitting community happy, and to make sure that no one feels wronged. I want to keep all the knitters happily knitting along on their Yulies :). To that end, I've decided on the following modifications to the contest:
Everyone who has purchased a Yulie pattern will be refunded their money. This will be handled via PayPal. You will receive an e-mail and see the funds in your PayPal account by Monday, October 18th, 9 p.m. EST. Edited to add: I think I managed to refund everyone tonight, so if you don't see the refund in your account, please contact me, and we will figure it out. Absolutely no worries :).
The Yulie pattern will now be a free pattern for everyone, for the lifetime of the pattern! I didn't want only the folks who participated in the original contest to end up with a free copy, so there you have it :). You can download it HERE!
The contest for Lorna's Laces Lion & Lamb will be extended! Everyone who purchased a pattern is entered, and everyone who leaves a comment on this post will be entered, too! If you do both, that's fine, but I will count only one entry for you. Leave a comment before Tuesday, October 19th, 9 p.m. EST to enter. No purchase is necessary ;).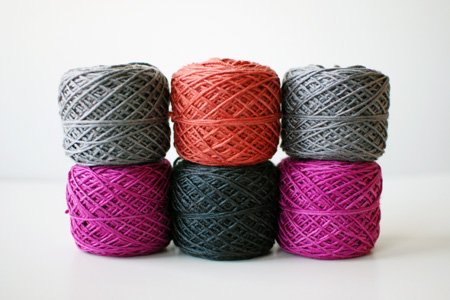 I hope this resolution is satisfactory to everyone, and I hope you enjoy knitting this pattern as much as I did (uhm, twice!). Remember to leave a comment, and I will announce the winners next week.
UPDATE: the contest is now closed! Thank you, everyone, for your entries! Winners will be notified by e-mail and announced on the blog shortly.
0
likes