In the pre-Ravelry days, my friends Michelle and Betsy made it their mission to "document" as many colorways of Noro Kureyon and Silk Garden as possible. They bought skeins and knit swatches, they surfed the web for finished projects, they looked at skein after skein at yarn shops, all in the hopes of finding out, what are all the colors inside these Norotootsie Roll Pops?
Side note: check out Michelle's profile on Ravelry: "If I could, I would use Noro yarns for everything, even cooking." Case in point.
I could never really join them. I didn't like the feel of Kureyon, and many of the other yarns had bits of mohair and angora in them, to which I'm allergic (Silk Garden, I'm looking at you). But, oh, the beauty! I was definitely smitten with the way Noro yarns knit up, and was hoping that one day I would get to use some Noro myself.
As time went on and Noro continued to expand, they started producing yarns which were more amendable to my knitting desires. Mind you, they still don't make any color progression yarns which are entirely non-animal in composition. That would be the day! But still, I could finally start playing around…
And so I've been doing for the past few months. Stay tuned for the results! I may even have some Noro to share with my readers!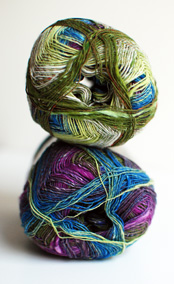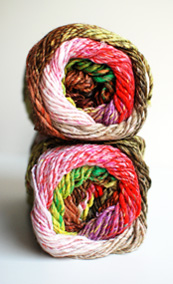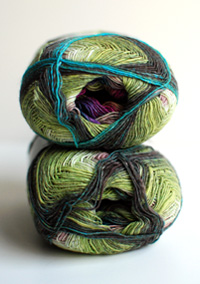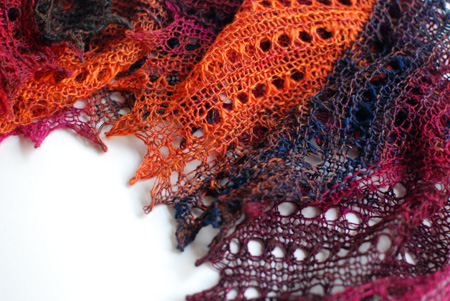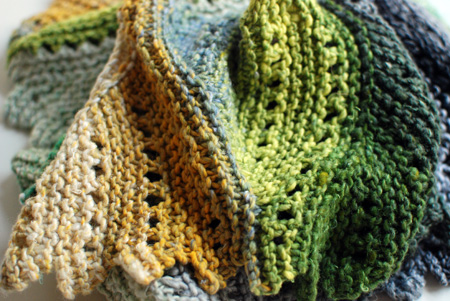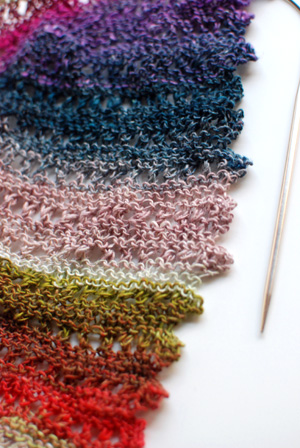 I think I might be a Noro lover. How about you?!?
1
like