Hey, guess what?!? Thanks to your input during my knitaversary celebration, the new about me/FAQ page is up! I wanted to take a moment and acknowledge the five winners of the contest, and tell you a little bit about the prizes each one chose.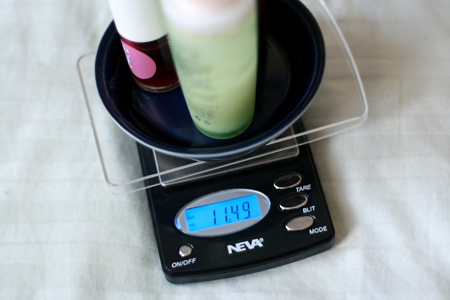 Sara chose a digital scale just like the one pictured! I bought it here
, but because eBay listings expire, you can always find something similar by searching digital scale "500 x 0.1"
.
Angie from California and Angie from Vancouver both chose 60 Quick Knits
(my review here). Is it pure coincidence that both Angies chose this book, or is there a cross-country conspiracy going on? Hmm… :).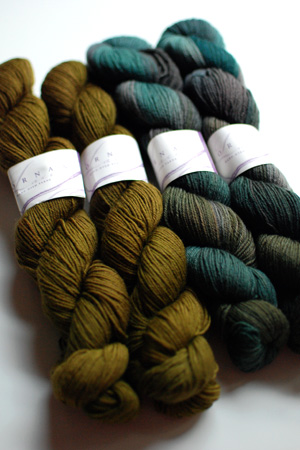 Brenda and Samina both chose Lorna's Laces Shepherd Sock from the Birds N Yarn shop. Samina went with the Cedar colorway, and Brenda, the Baltic Sea colorway.
Side note: Did you know that the very first time I used Lorna's Laces, it was the Baltic Sea colorway? It's true! I knit these socks for my grandma. I bought the yarn off of eBay without knowing anything about it. I was hooked, and it's still my favorite, all these years later!
Congratulations again to Sara, the two Angies, Brenda and Samina! I hope you enjoy your prizes!
In other housekeeping news, this blog will stay a bit on the quiet side during the month of August. I have a bunch of projects I need to wrap up during the next few weeks, and then Mr. Sweetness and I are off on a vacation! But don't you worry: I'll have plenty of knitting time during the trip, and I've already started planning my vacation projects! If previous experience is any indication, I'll be back with a knitted blanket or two :).
Once I'm back, join me at Windsor Button on Saturday, September 11th, for the launch of Julie Turjoman's new book, Brave New Knits
! I have a pattern in it! And an interview! (Which I haven't read yet. That makes me nervous. I hope I didn't say anything stupid.)
0
likes