I love nupps. It's been a whole year since I knit my grandma's Crown Prince Square Shawl, and frankly, I've missed the little buggers! Recently I once again leafed through Knitted Lace of Estonia
and decided it was time to select my second nupp-tastic victim.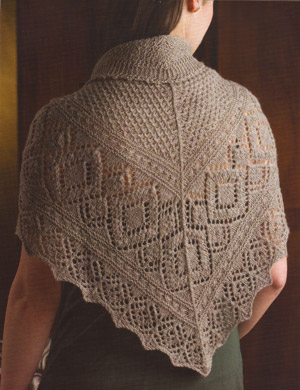 This is Miralda's Triangular Shawl. The interesting textural stitches drew me right in.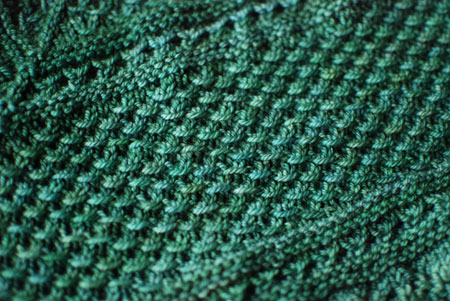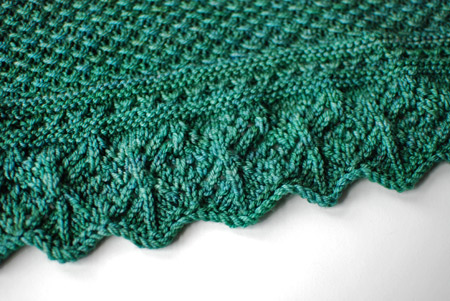 I also really liked the delicate frilly edge, though I have to think carefully about the very best way to block, so as to retain the frilliness.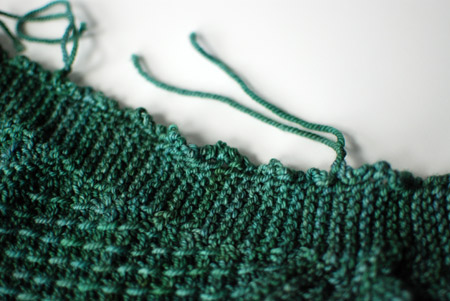 No part of the shawl would be noteworthy without mentioning the amazing yarn: Ball and Skein Sophia, 80% merino, 10% cashmere, 10% nylon, 450 yards per 160 gram skein. I think Sophia uses the same base yarn as Spirit Trail Fiberworks Paivatar, which I used to knit my mom's Toe The Line shawl: they feel very similar to me.
I picked up 2 skeins of Sophia in the Loree colorway at this year's Massachusetts Sheep & Woolcraft Fair. I noticed that the 2 skeins are ever-so-slightly different in color. Instead of alternating them every 2 rows, I decided to knit chunks/stripes of the shawl pattern using one skein, then the other.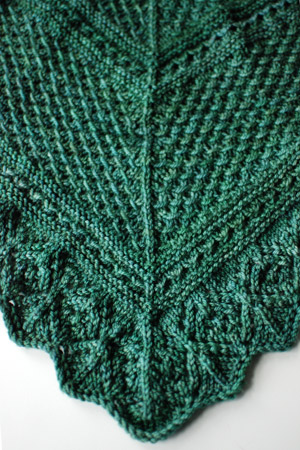 But wait a minute, where are the nupps? I ended up omitting the entire nupp section! I found myself really bothered by the way it was centered (or not centered) relative to the point of the shawl. I also felt zero motivation to re-chart and figure out a better way to include that section ;).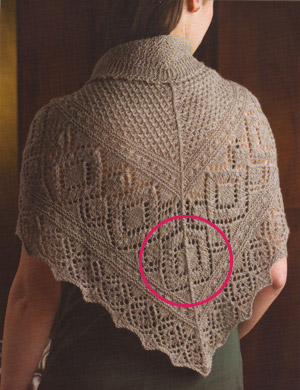 So, out it went! Instead I'm alternating the textural motifs, with the full knowledge that another opportunity to play with nupps will come my way sooner or later anyway :).
0
likes