Maritza's baby shower was bound to be a craft gift extravaganza: that's what happens when mom- and dad-to-be are both artists, and their friends are similarly-inclined. (Check out all the crafty gifts on Maritza's blog!) I did my part by giving them the Budgie sweater (the original one!), and the Moderne Baby Blanket.
I also decided to whip up a quick garland for decorating at the shower. I used this tutorial from Anna Maria Horner, some wool felt from Stacie's stash, and leftover embroidery thread from my Sashiko pillow. My husband helped! He traced a spice jar, and cut out all the circles :). We made two garlands, each one 5 or 6 feet long.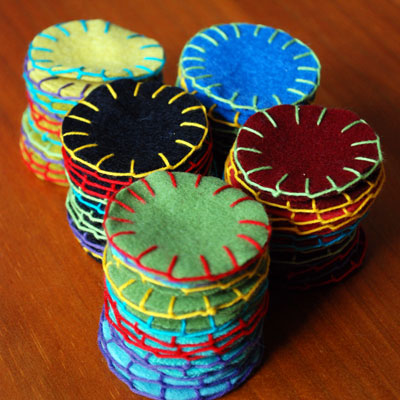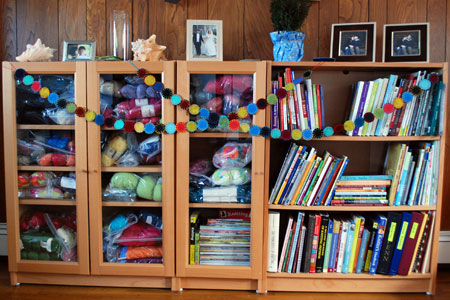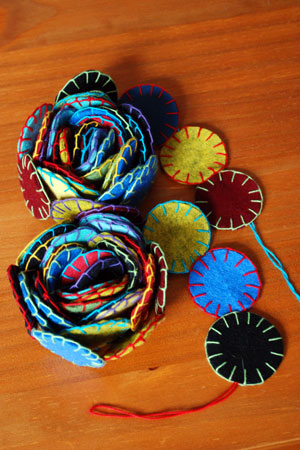 This was a super easy project that didn't require a lot of materials. I didn't feel tied down to my sewing machine, and I sewed many of the circles in the car. I think the garland is quite durable, so if Matt and Maritza decide to use it elsewhere in their house, they can!
0
likes