You can imagine a number of things might be happening when the blog goes quiet. It could be that I'm swamped with work or other life commitments, and simply don't have the time or energy to knit. Maybe I'm under the weather, or working on secret, non-bloggable knitting.
Or it could be that I'm knitting up a storm, but all my projects are hanging in mid-air – I'm not certain whether to keep going or frog, if what's on the needles today will still be around tomorrow. Whether the sizing will work out after all, and if all those bumps could be erased by blocking. Yup, that's exactly where I am today.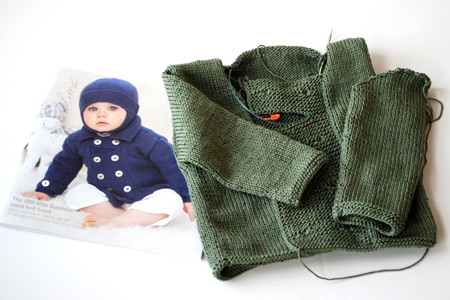 The cute baby got me. I mean, just look at him! But somewhere between choosing the wrong yarn, altering the pattern for a different gauge, and trying to make sense of very awkwardly written directions, I'm not sure whether this will be a keeper.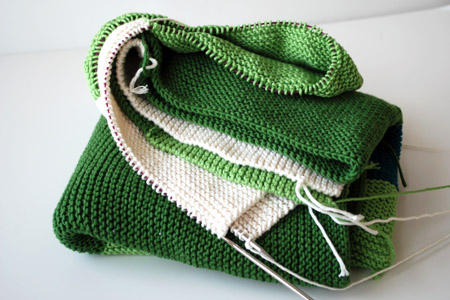 Moderne Baby Blanket
|
Mason-Dixon Knitting
| Gedifra Korfu & Classic Elite
Sundance
Behemoth. I'm probably 95% done, but those last five rows (not to mention the border!) are taking forever. I need a helper just to maneuver it on my lap! I'm also increasingly conscious of the blanket's weight, though I'm too chicken to actually weigh it. I'm guessing the final weight will be somewhere between 1.5-2 pounds. I think it will work better as a play mat than an actual blanket. Once I finish it, heh.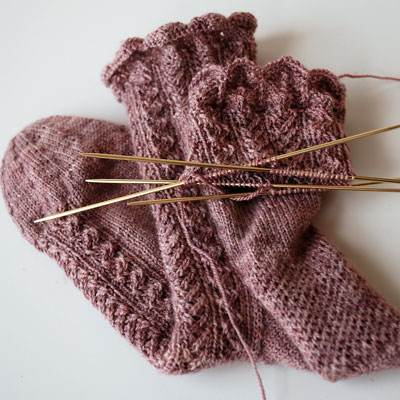 Estonian Socks by Nancy Bush |
The Ultimate Sock Book
by Vogue Knitting
Paddington sock yarn,
Mocha's Fiber Connection
, from the
2009 NH S&W
This sock pattern is one of the few I could find written for tiny-gauge sock yarn. We're talking 9-10 stitches per inch, yikes! The socks are truly beautiful, but I'm afraid that they might be too narrow for my grandma! I have to think about what to do next.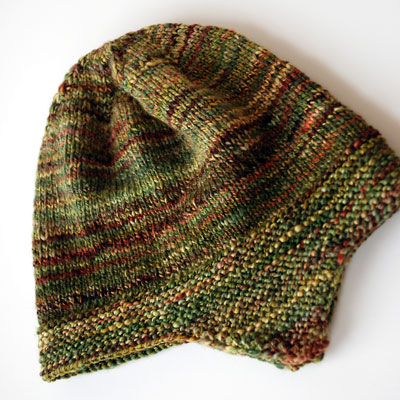 Another handspun baby Thorpe! I'm pretty sure that handspun + Thorpe is the most perfect combination ever… of anything… in all of time. Unfortunately, I was off in the sizing and it fits… me! Not a baby! Kind of snugly, but I can get it on my (23″ around!) head. Sigh. Have to think about this one, too.
So, I'm knitting furiously and hoping that some of these projects come full circle and get to stay. I would love for these to become four FOs to share with you :).
1
like