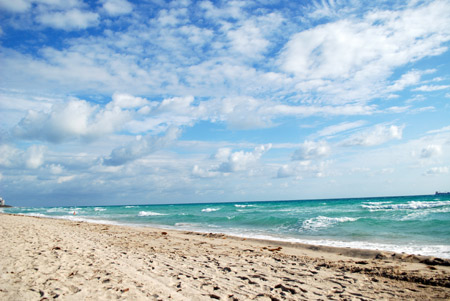 A quick hello from beautiful and sunny Miami, Florida! Where, of course, I'm hard at work knitting a baby blanket. It seems to have become "a thing" – a mitered blanket in Belize, and another when we were in San Francisco. This time around I'm knitting the Moderne Baby Blanket from Mason-Dixon Knitting
.
The miles of garter stitch seemed so mind-numbing when I was back home, but are downright perfect now that I'm actually on vacation.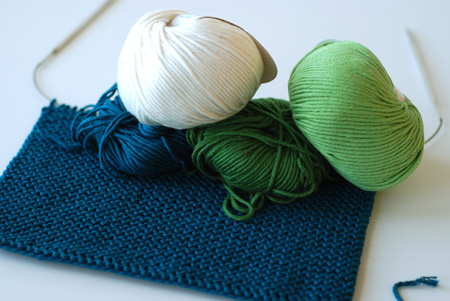 I'm using some leftover Gedifra Korfu and freshly-stashed Classic Elite Sundance, basically the same exact yarns I used in the Ribbons Baby Blanket. Not too many mods, except fewer stitches/rows here and there, to make the most of what I have in the stash. I'm much further along than the photo above would lead you to believe ;).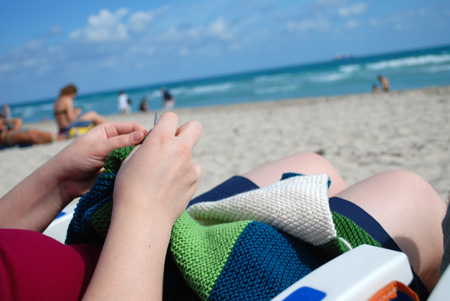 I might even be done before I return!
1
like