Let me tell you, my friends: casting on 409 stitches is nothing compared to binding them off! Oh. my. God! It took me hours! But the border (or, more accurately, half of the total border) is done!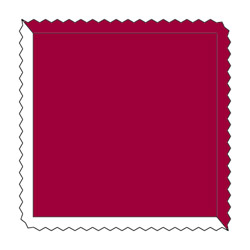 I wound the long, thin strip of fabric into a little rosette.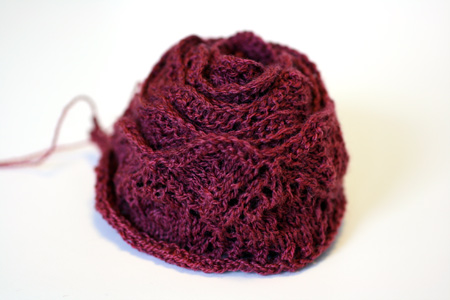 So pretty!
Now, the question on everyone's mind… well, at least mine :). Will my seemingly-endless ball of yarn, though certainly dwindling as of late, last me the entire shawl? Or will I need to dip into the second skein, untouched at the moment?
First, let's weigh the border: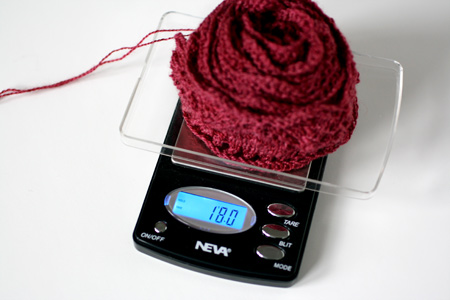 Eighteen grams, on the dot.
Now, the moment of truth – the leftover skein: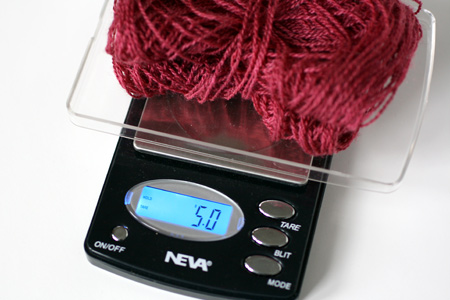 Le sigh. So close, and yet, not close at all.
I'm off to wind the second skein, all 1250 yards of it, only to use a mere fraction. Just a small inconvenience, really. Imagine the annoyance I would be feeling if I hadn't bought two skeins outright (from the marvelous Birds 'n Yarn), and now had to go hunting for matching dye lots, etc. Now that would be a travesty!
0
likes