Last year I posted some alpaca and sheep photos from my trip to the 2008 New Hampshire Sheep and Wool Festival. I was tickled pink to receive many comments on those posts – it seems you guys like the woollies, too! So, here's a batch from 2009!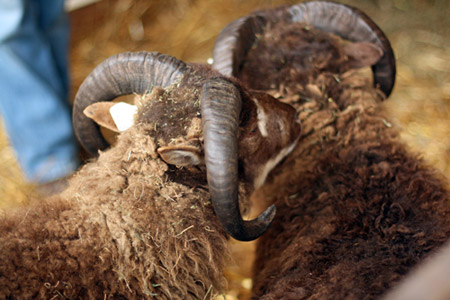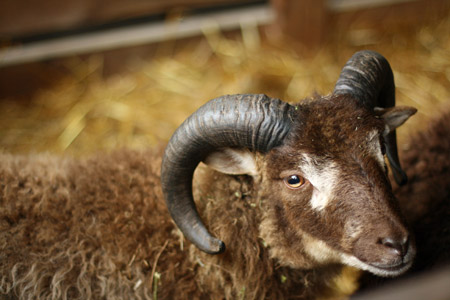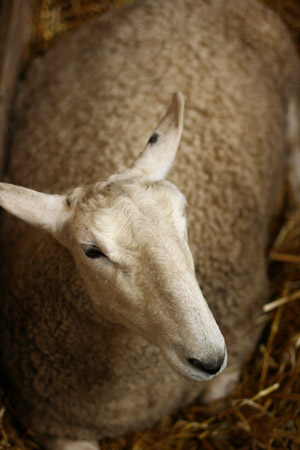 Llamas are magnificent animals. Statuesque, graceful, expressive, inquisitive. These two in particular were gorgeous: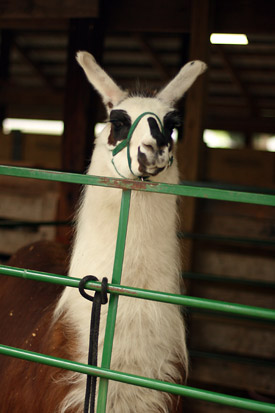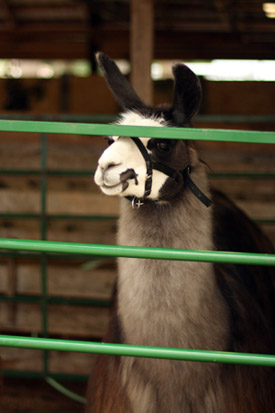 Some alpaca: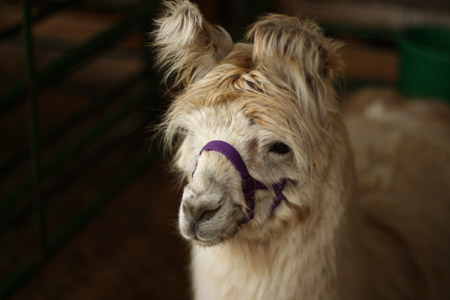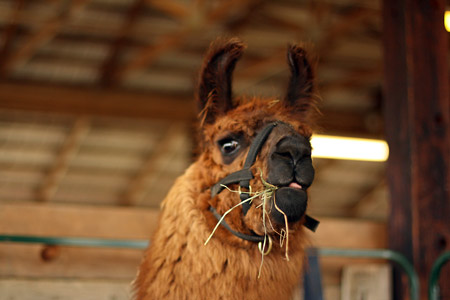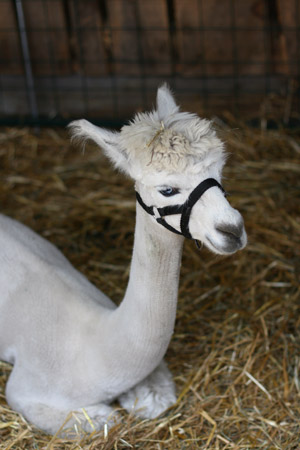 A young competitor and her beautiful alpaca: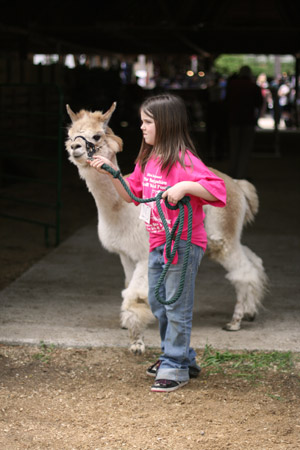 I love the ears on this guy. And his Rembrandt smile: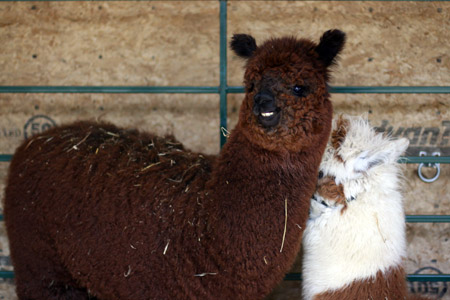 These baby Angora goats were the tiniest cutest little goats ever: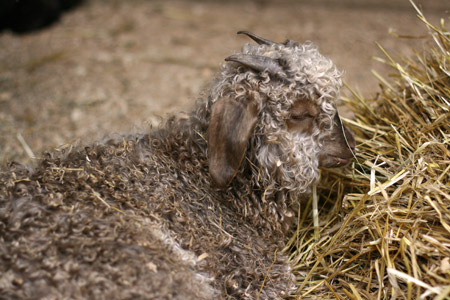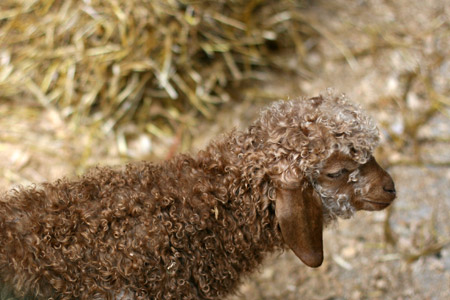 The festival was wonderful, as always, and I especially enjoyed bumping into many old friends, some of whom I haven't seen in a good three or four years! (Though I now realize I missed Terry, boo!) I think good friends are one of the reasons I eagerly attend NHS&W.
Another reason is, of course, the wonderful artisans. Last year's purchases became Toe the Line shawl, Child's French socks (in progress), and the 21-25 scarf (in hibernation, but not forgotten). What will this year's goodies become?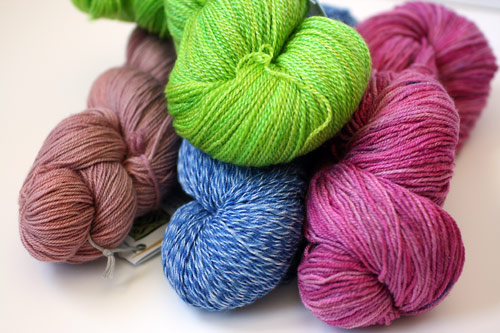 From left to right:
1
like