Nancy Bush's Knitting Vintage Socks
was released three and half years ago (wow, time flies!), and at that time many gorgeous, stunning, spectacular Child's French socks were knit.
Undoubtedly I admired them all, but my needles were busy knitting other KVS designs:
Then recently I started to notice a new wave of Child's French socks. Or maybe socks from KVS in general. Actually, most likely it was simply my brain reminding me how much I've admired that pattern, prompting me to finally cast on, no ifs, ands, or buts!
As you know, that urgency and excitement didn't end so well :(.
Though I could part with the yarn, I simply couldn't forget the pattern. No way! Especially since I had knit a few inches with Koigu already and understood the pattern's appeal so well – beautiful, but entirely memorizable.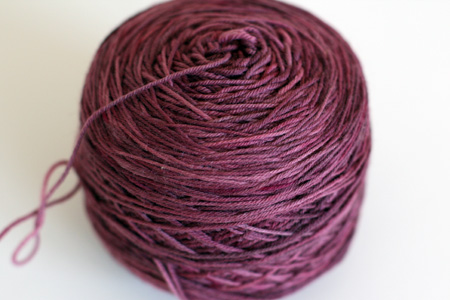 Hello, lovely! You look familiar ;). Oh, that's right.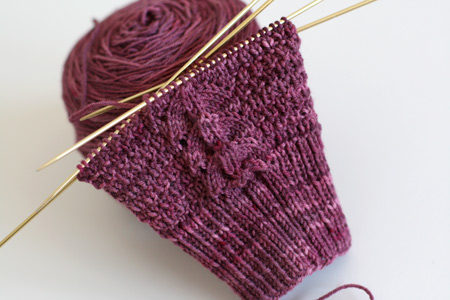 And what a beautiful Child's French sock you make.
The yarn is thinner than Koigu and highly reminiscent of Lorna's Laces Shepherd Sock. A 72-stitch sock pattern on US 0 needles seems completely natural. The lighter color makes it easier to knit. The variegation is delightful. Oh, seems to fit, too :).
0
likes