It was about 1 year ago that MagKnits closed its doors. The decision left me scrambling to re-format and re-distribute my patterns, all at an impossibly inconvenient time: I had just started a new job! Picovoli quickly landed at knotions, since it's a pretty long pattern that I simply didn't have the time to tweak. I was thrilled to have Savannahchik Jody do the dirty work for me :). Odessa was a breeze to paste into Illustrator and distribute via Ravelry. Jaywalker was more tricky, but for a long while I had wanted to combine the original and the extended size versions, so I grit my teeth and delved in. It, too, is now available through Ravelry.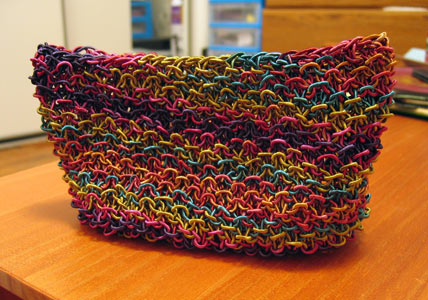 Corded, the little baggie knit out of 1 skein of Noro Daria suffered the worst outcome. I think I simply ran out of steam, and then kept procrastinating because I didn't receive too many inquiries about the now-defunct pattern.
To my surprise, however, even though the number of Corded pattern requests was low, they continued to trickle in, all year long! So, I finally decided to devote a few hours to this project, to re-format it all nice and new, and to re-release it back into the wild!
Ladies and gentlemen, introducing Corded! Familiar to some, a new face for others, now a free Ravelry download. Enjoy!
If you do not have Ravelry access, please e-mail me for a copy of the pattern.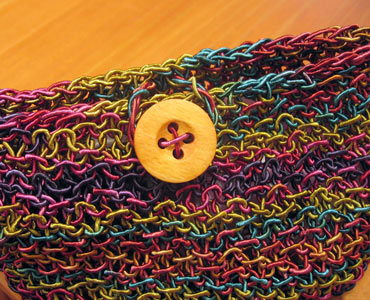 0
likes