Read the background and check out the first two projects here.
I'm going to wait to take yarn photos over the weekend in order to do as much justice to the gorgeous colors and textures as natural light and my photographic skills will allow. Therefore, projects with dedicated yarns will wait until then. Up for discussion today: some latecomers – recently discovered, and nowhere near fully fleshed-out.
3 and 4. Boutique Knits: Side Slip Cloche and Sideways Grande Hat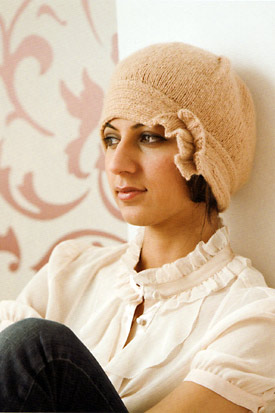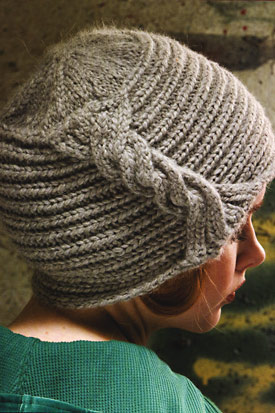 These two hats from the recently published Boutique Knits
are adorable, no two ways about it! I've seen several pop up over the last few weeks, and each time I have the same reaction: want!!! For example, Jess made an adorable Sideways Grande Hat that I saw in person over the weekend, and Melissa blogged about both in one fell swoop. Do you see what I mean? So cute!
Winter accessories are the only handknit items which I reliably wear. Not to brag, but all kinds of head-decorating stuffs look great on me, including (but not limited to) snug caps, floppy berets, headbands, helmets, and crowns ;). Heck, I'd probably totally rock a turkey hat. Combine that with the frigid New England winters, and I definitely feel that you can never have too many handknit hats – I enjoy having a choice! It's fun to open up the closet in the morning and pick a hat to wear for that day.
So, really, there's no way I could have skipped over these two cute patterns. (Other patterns in the book are great, too, but these two are my faves.)
The yarn requirements are pretty straightforward, though substitutions are absolutely necessary for yours truly. The Side Slip Cloche uses 2 skeins of worsted weight Rowan RYC Soft Lux, but that has (allergy-inducing) angora in it. The Sideways Grande Hat uses 2 skeins of chunky weight Plymouth Baby Alpaca Grande, and the alpaca can live on someone else's head, thankyouverymuch. I proooobably have something acceptable in the stash, but haven't planned that far ahead. Any thoughts, recommended yarns or otherwise?
0
likes