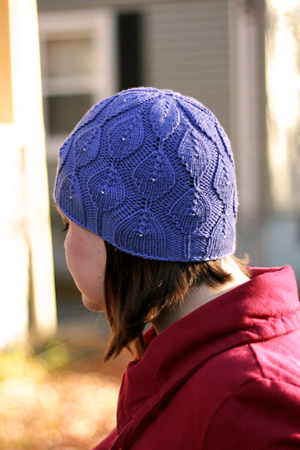 Sarit's newest hat is done!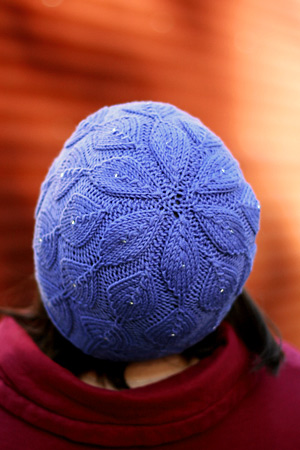 It's been done for a while, actually, and I suspect she'll be receiving it in the mail today. I've been delaying showing it to you until I could share the pattern, but I couldn't hold off any longer! Cute, isn't it?!?
The pattern is (basically) done – I am only waiting to be linked to Ravelry's Pattern Store before setting it loose. Do any of you have an idea of how long that takes? I filed the request on November 2nd.
(excitedly!) EDITED TO ADD: Ah, my impatience shows once again! Just a few hours before I posted, I was granted Ravelry Store access! Watch this space for the link to the pattern once I have everything formatted and uploaded!
Also waiting in the wings – a complete show-and-tell of my mom's Toe the Line shawl, which she's has for weeks now. Oops! Plus some new projects and other miscellany. If only my dreadful cold would ease up :(…
0
likes