1. While not as endearing as alpaca, and certainly much louder, sheep do possess some charm. For starters, they have very expressive eyes: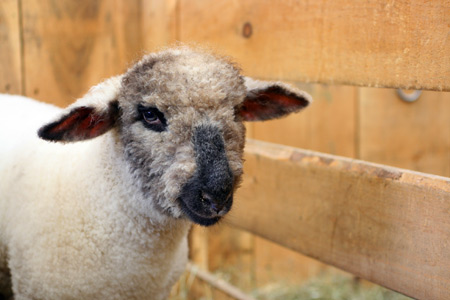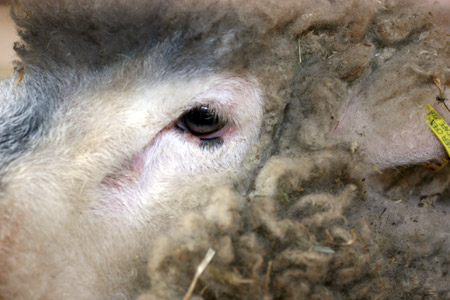 Let's have a close-up of those gorgeous eyelashes: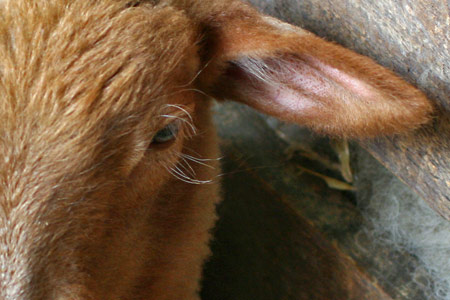 Maybelline, watch out!
2. They sport a variety of coats. This dude is going for a Bob Marley look: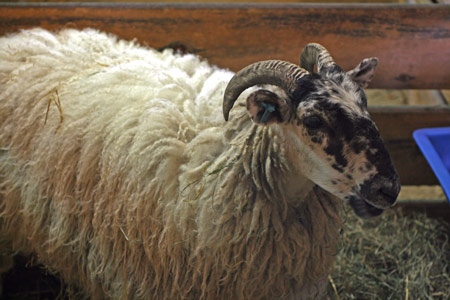 (Note: this photo is a testament to the wonders of Photoshop. Here's the untouched original).
3. And this sheep is aiming for a medium puff afro, à la Jackson 5, 1970s.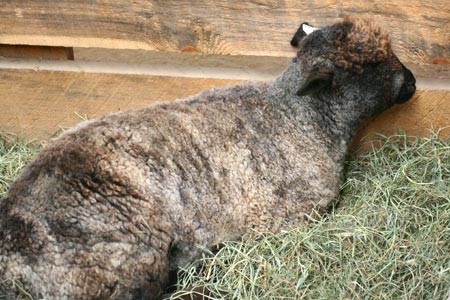 Except, well, look at the marbled coloration of the fleece! Hours at the hair salon today, gorgeous handspun tomorrow!
0
likes