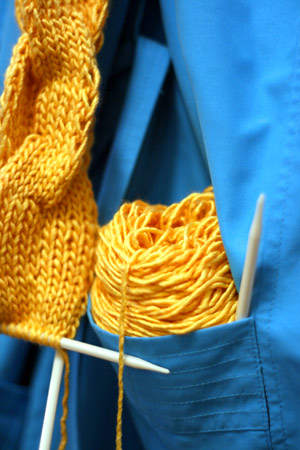 While riding on the commuter rail, I placed my coat next to me, and the ball of yarn and working needles in the coat's pocket – for ease of knitting. I could not help but notice how well the yellow scarf matched my blue raincoat. And how the whole ensemble could be tied together with my no longer geeky tote.
Scarf: Linked Rib from Knitting New Scarves
.
Yarn: Sundara Yarn Aran Silky Merino in Sunshine.
Raincoat: Jheri Richards Sueded Polyester Raincoat – short in length, gorgeous blue in color.
1
like