My ongoing sewing project – a full-fashioned Neue Mode blouse – has the sort of black-on-black patterning that makes me want to gouge out my eyes. But, oh, it's so close! (and after a gazillion pattern mods, it fits so well!)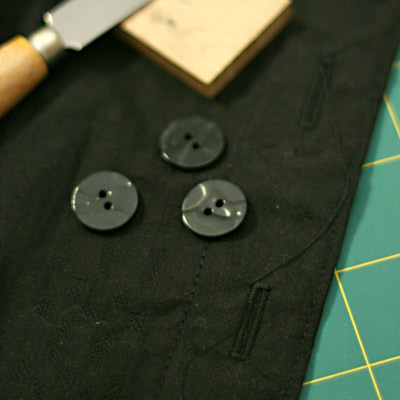 Black-on-black cotton jacquard fabric, black-on-black mother of pearl buttons.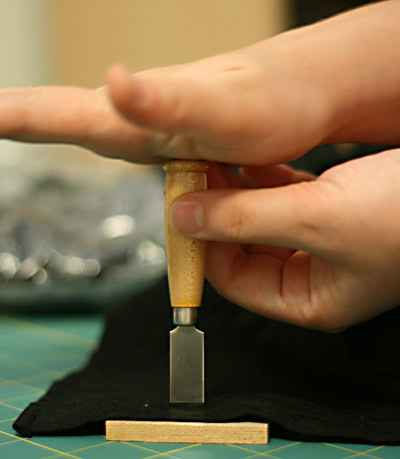 Steady hands? Hahaha! Did I mention I pipet for a living?!?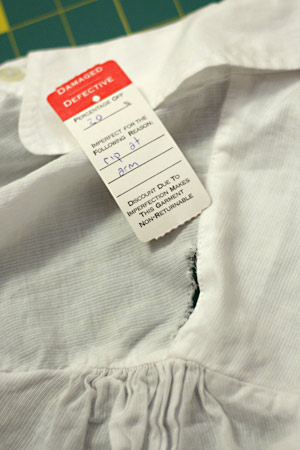 Cute blouse and the issue seemed totally fixable – just a little tear that needed to be shoved back into the seam. The damage was not as bad as I expected – I thought it had actually ripped, but instead the gauze had been teased out of the seam.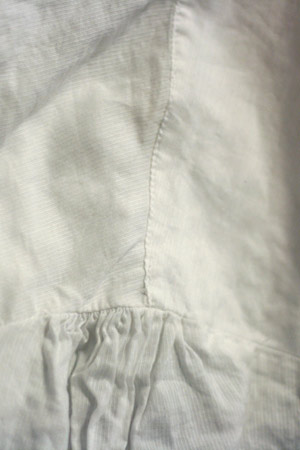 After I stabilized the frayed edge with a little zigzag, the fabric had no issues being tucked inside.
I had an issue with these summer pants from the very beginning: the drawstring was sewn into place somewhere inside the waistband and the two ends have always been uneven.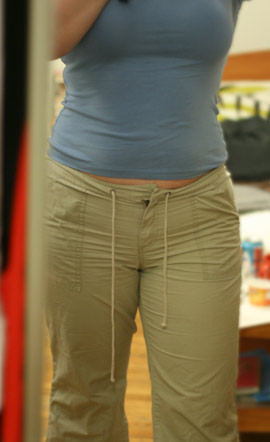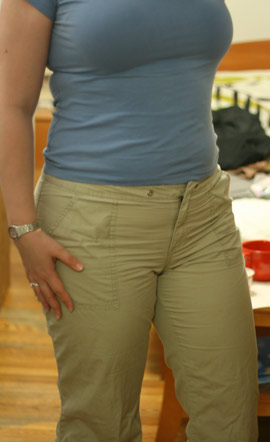 I finally opened up the back seam and let loose the string. Then I decided this was only halfway to a real fix, since I don't like drawstrings in the first place and this one in particular did diddly-squat. So I yanked it out and replaced it with elastic. Ah, so much better! Now that I've got elastic in my waistband (and I like it, and there's more to come) I will take my mom's favorite brands/stores much more seriously ;).
0
likes