Working with other scientists has its pluses and minuses, naturally. One of the pluses: scientists' little babies are as cute as anyone else's, AND you can totally geek-ify them!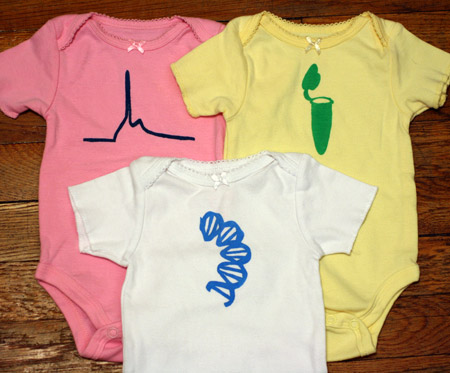 Yes, I'm at it again! A colleague had a baby girl a few weeks ago, and I could not pass up the opportunity to make her some cute onesies. All the particulars remain the same (Craftster tutorial, Reynolds
freezer paper, and Marabu paints), but the designs are new – specific to the particular geekiness of the scientist mom and dad. The DNA strand is definitely my favorite – I think it came out so well.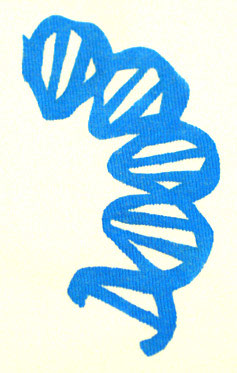 Though the older brother of the babe in question did get one recycled design: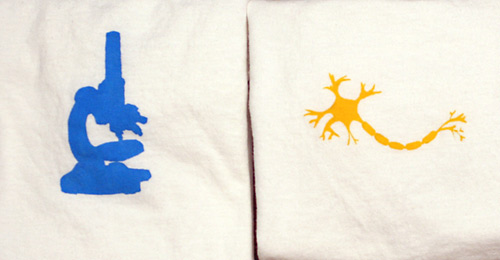 The neuron is always a hit, maybe because it's so easily identified.
There are other parents of toddlers in my collective, and I didn't want to leave them out: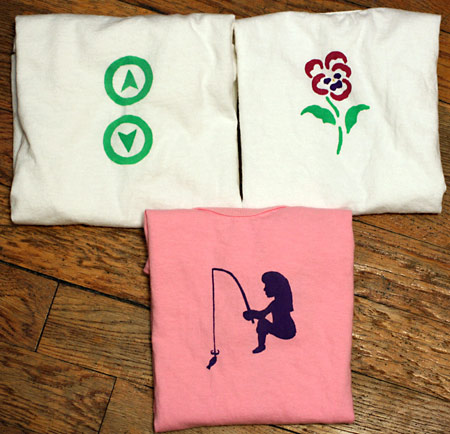 The elevator buttons for the little guy who's always pushing them, the pansy for the girly girl, and the last one for the girl who's always fishing with her dad on the weekends.