From my last post and the (very helpful!) comments that followed, I conclude the following:
In a crafty family, no one ever eats at the dining room table. If Mr. Sweetness and I are ever lucky enough to have a dining room in addition to an eat-in kitchen, we will stop the charade and arrange it for its proper purpose (office, craft space, etc.) from the get go.
Above-desk (or couch, or bed) shelving is an awesome idea. I will have to make sure my next landlord allows wall-mounted shelves (the current one doesn't).
I must have this sewing/craft cart from Sauder.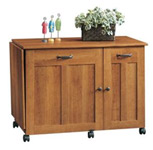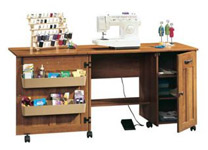 I love that the whole thing is on casters, so it can be stored in the closet, or the kitchen, and then rolled to the living room for crafting. I love that there's a dedicated storage space for the sewing machine, but that the machine's position is not fixed on the tabletop – I can move it forward and back, right and left, depending on my project.
Talking about my lack of sewing productivity propels me to sew! Even with the disadvantage of having to miss my sewing class yesterday! (stupid MBTA Red Line)
I finished the three zippered pouches which have been sitting on my desk for a week! (item #9 in last entry's photograph)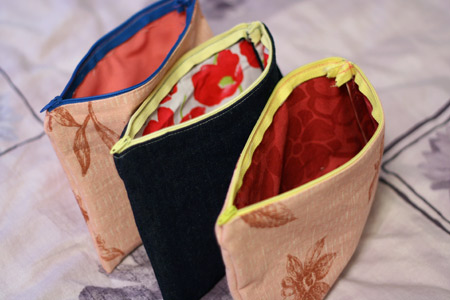 I pieced together the 5 rows which make up the String Quilt Set on Point!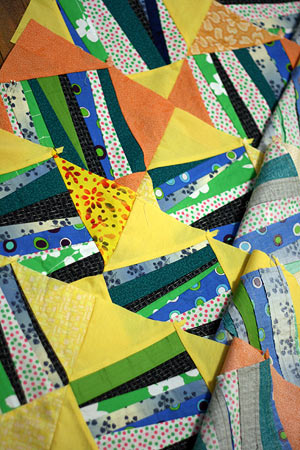 And today I plan to finish putting together the quilt top! Though I'm realizing that this will be very tricky, having to line up all the fabric intersections at once… Hmmm… Any advice?
0
likes