The current state of my brain: scheming.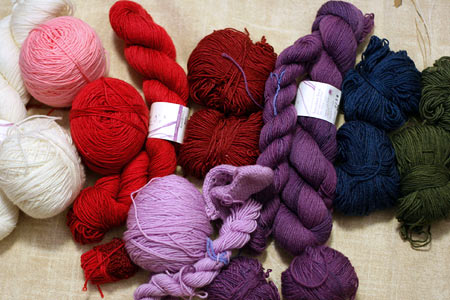 From left to right, LL SS in natural, peach, cranberry #1, lilac, cranberry #2, blackberry, navy, and cedar.
I won't use them all at once. In fact, because of the way I knit socks, I will choose exactly four colors for this project.
Which colors? What project? Any guesses???
0
likes