It's Friday, let's do something fun and mindless today! How about a little game?!?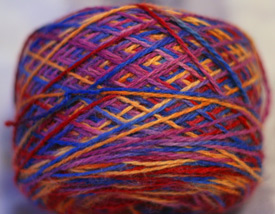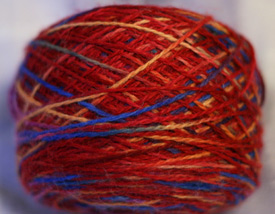 Fact: this yarn is Alpaca Sox by Classic Elite Yarns, a slinky blend of alpaca, merino, and nylon.
Question: take a good look at the color cards – which colorways do these photos represent? (bigger and better photos of the different colorways can be seen at The Loopy Ewe)
Answer: Both photos are the Fruit Salad colorway!
Now, this isn't like that cranberry Lorna's Laces thing I told you about a little while ago. Both photos capture the same dye lot! What's more… the two photos are of the same skein of yarn! Amazingly, the colors of the yarn pooled when I wound it! I snapped a photo of one side of the skein, rotated it 180°, and took the second photo.
After seeing this pooling tendency in the untouched skein of yarn, I was very leery about the sock that would emerge from this monster.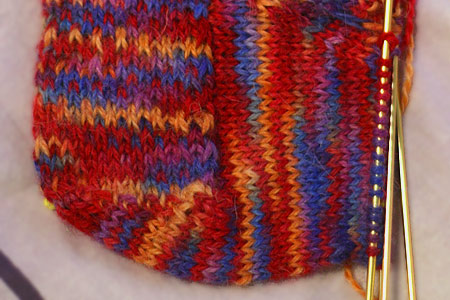 Thankfully, the colorway doesn't pool at all when knit into a sock! Who would have thought?!? Pooling in the skein, but not in the sock!!!
0
likes