We've all experienced the woes of the dye lot. You run out of yarn, you go back to the shop, there are no more skeins of your dye lot. You squint, look at the balls of yarn under every possible source of light, and select the skein which is the closest to what you were originally using. Only to realize that, once knit up, it stands out like a sore thumb.
Alternatively…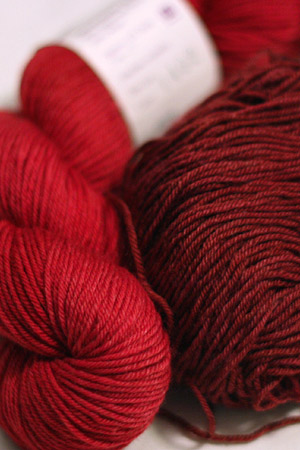 You raid your stash and are thrilled to find two completely different reds for your next colorwork project! The newer stuff is still in the skein, the color is called cranberry. The older stuff is… left over from what? A quick visit to the FO gallery reveals that you used it for those cute Sockapalooza socks. You read the entry, and… what?!? It's also cranberry?!? How could those two entirely different reds be the same colorway?!?
It's true. This is the beauty of hand-dyed yarn. Each lot is entirely unique!
What is the biggest difference you've ever seen between dye lots?
0
likes