Mr. Sweetness and I read all your comments and congratulations, and from the bottom of our hearts we would like to say thank you!!! With so many people supporting us, we feel we're off to a very auspicious start!
– – – – – – –
Re-entry into the real world has been unexpectedly difficult. The wedding was so much fun, and the honeymoon was beyond amazing. I asked another newlywed (a coworker) today, "So, how long will this glee last?" He answered, "Supposedly your entire life. Hold on to it!" Words to live by.
My camera is still packed away, so it will be a few days before I can share my honeymoon knitting with you. Oh yes, there was plenty! In the meantime, I'll rely on some previously-taken photos and the questions you posed in the comments to bring you up to date :).
I didn't knit a thing for my wedding, but I did sew my own garters and ring-bearer pillow!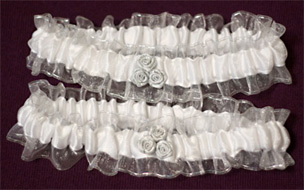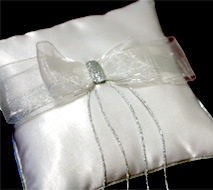 I will gladly knit a sweater for my husband if he asks for one (he hasn't yet). I'll knit him anything he wants, in fact. But for now, he's clothed in plenty of my handknit goodies ;).
Last, I'd like to share a few wedding photos with you, all ©2008 by our fabulous photographer Gulnara Samoilova.
There were happy smiles…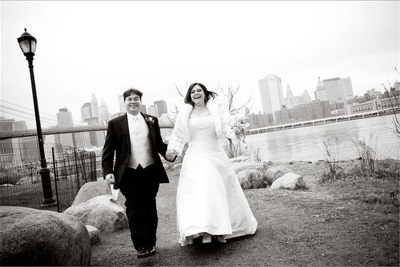 …and tears of joy (I cried at every possible opportunity).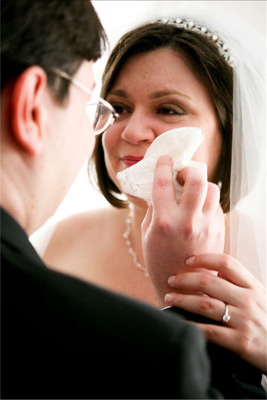 Many hugs (I call this one, "phagocytosis attempt"),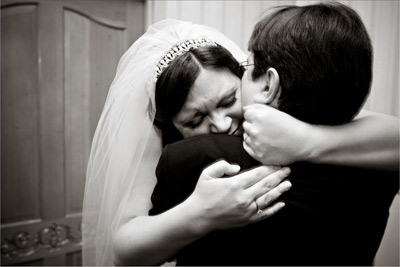 and a dessert table complete with pyrotechnics.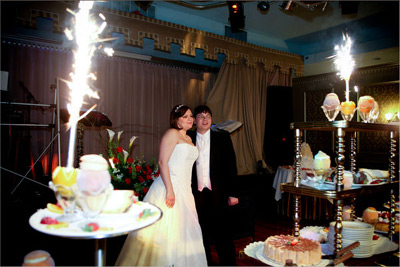 It was wonderful.
0
likes