A little write-up from yours truly: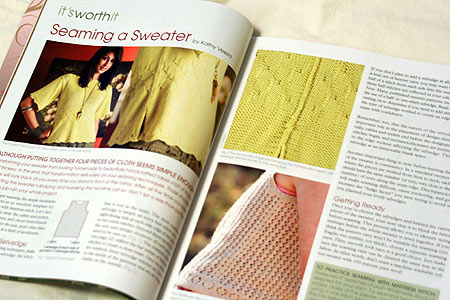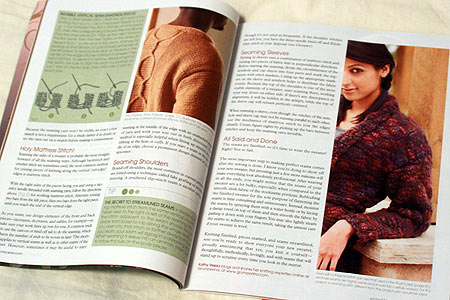 Oh, the irony! A self-proclaimed non-sweater knitter shares her tips for… putting together a sweater! If you'll allow me, I'll cite my long-ago-finished sweaters in my list of qualifications, even though it's been many months since I've actually knit a sweater.
The article (four pages!) describes the process of putting together a sweater – how to get something wearable from a front, a back, and two sleeves. Although the techniques are certainly mentioned – like mattress stitch and fake grafting – the focus of the article is broader in its scope. For example, if you've ever wondered about selvedges and how they can impact your seaming, this article may be of interest to you :).
And of course the issue is chock full of interesting and fun patterns – see for yourself! Some of my favorites: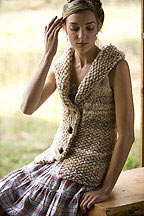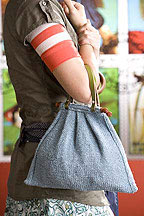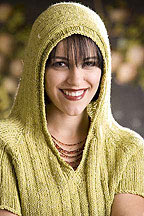 New Wyoming by Lisa Shroyer, Quicksilver Bag by Norah Gaughan, and American Safari Hoodie by Amy King
0
likes