I little while ago I received an e-mail from Robert Howard, the "hands" behind Yarn Overs: Handcrafted Jewelry for Your Knitted Garments. Robert offered to send me a pin, and asked me to share it with my readers.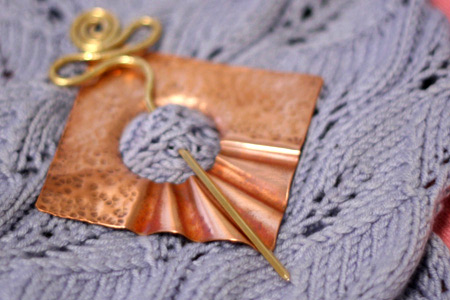 Although I most often turn down freebie offers ("conflict of interest"? I think that's the right term), I felt confident about these pins, because they are absolutely stunning even in the photos. Highly textured, functional, and with a modern edge… just lovely. So, I jumped at the opportunity to see one of Robert's creations.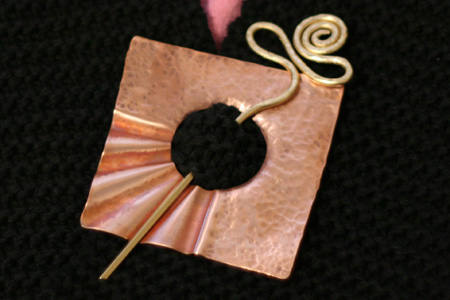 Once I received the pin, I was wowed even more. The pin is bigger than I imagined – the copper backing is a 2.75″ square – and lends itself to be worn with heavy winter sweaters, not just flighty lace shawls. For example, wouldn't it look great with yaiAnn's new Ram's Horn Jacket?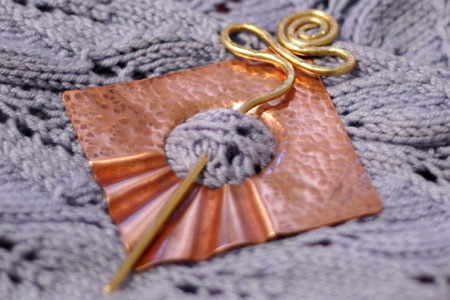 See how the pin picks up the color of the scarf? I love that!
Thank you, Robert, for mailing me this pin. It's truly a work of art!
0
likes