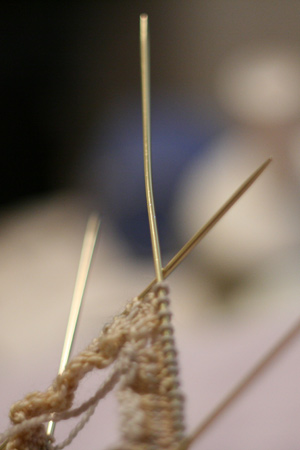 I have loved this needle. It is my favorite type of needle
for knitting socks. I never deliberately bent it or scratched it, and I don't recall a particular incident where this needle got hurt. Its scars are only indicative of years of duty, and perhaps the nature of my knitting – fishing for dropped needles on the bus or subway, needles ramming against something in my purse, walking into walls while the project is in my hands… :).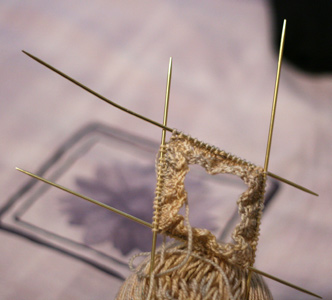 It has knit thousands of stitches, of this I'm sure, and if that's not love, I don't know what is. I have loved this needle. But I don't love that its chipped finish is now snagging my yarn. Rest in peace.
———-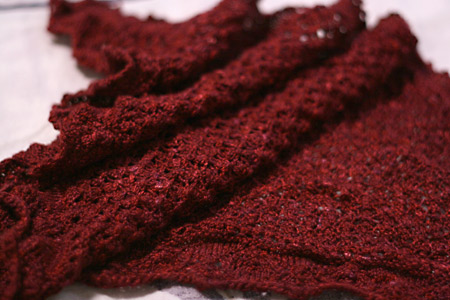 Eye Candy Friday: completed Ene. This project, too, was loved. Knitting the fine yarn on tiny needles (US 0, 2.0 mm) made a little, cute neck scarf-sized Ene. Now to confer with Sundara and block.
0
likes