While knitting is most certainly continuing in the background, let's talk a bit about sewing!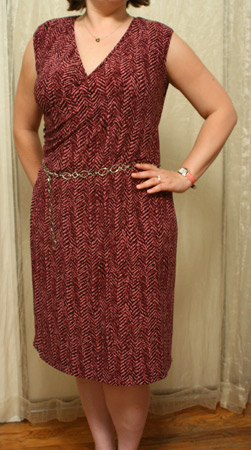 Of course as soon as September hit, I finished a summer dress. Of course!
Pattern: Neue Mode S23480. The sizing was completely customized with the help of my fantastic sewing teacher: close to a 42 at the shoulders, widens to a 46 at the hips (ahem), added back seam, omit the darts and sleeves, etc., etc., etc.
Fabric: jersey knit polyester from Winmil Fabrics, about 1.5 yards. This is a wonderful fabric – very light and silky, wrinkle-free, easy care, quick-drying… it does require using a ball point needle
.
Does the fabric and styling look familiar to you?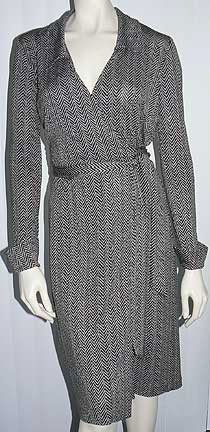 Why, yes! My dress is a take on Diane Von Furstenberg's classic wrap dress, fabric and all!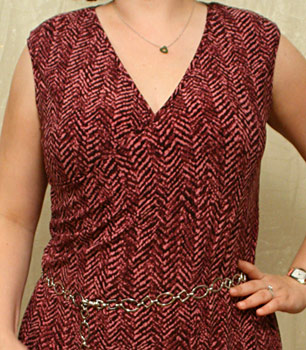 Next up: another Neue Mode pattern. This time I'm tackling a full-fashioned blouse. Gulp!
0
likes