Coming clean liberated me, allowed me to breathe, made me feel fantastic! And if that wasn't enough, your comments assured me that I'm not alone! You perfectly encapsulated some of my thoughts, I couldn't have said it better myself.
Allyson's advice had the most impact: there's no reason to slip into the "I'm beyond scarves" mentality. I think buying into this notion has been weighing me down for a good year or two. No more! Knitting sweaters, even if they come out ooh-worthy, doesn't put me (or anyone else!) on a higher pedestal. Why should it?!? I'm not beyond scarves, and I'm proud!
Of course any good idea deserves a button, right?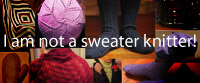 Feel free to steal this button, but not my bandwidth! 🙂
Veni, vidi, vici, and now back to our regularly-scheduled scarf and sock knitting!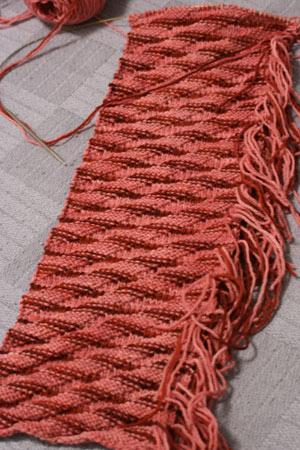 Ingrid's scarf: growing!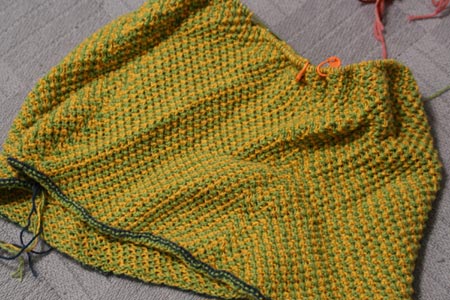 The Bag: growing!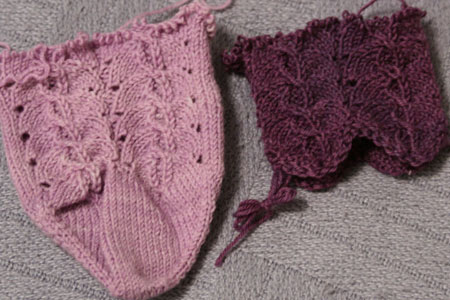 Meida's socks: two attempts to be frogged. I'll need to tweak the sizing a bit if they are to fit my grandma's feet. Or perhaps I'll just knit a different pattern.
Closing thought: Knitting sweaters can be interesting, educational, and even amusing. And I know you like watching me do it (e.g., comments here, here, here, and so on). I only hope my abstinence from this activity doesn't cause you to seek your daily grumpy dose elsewhere ;). No sweater knitting does NOT mean no grumpiness. Rarrr!
0
likes