First, Happy (Eye Candy) Friday, everyone!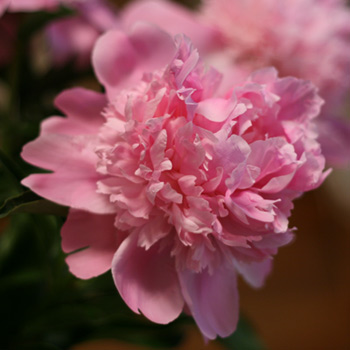 One day, when I grow up, I will have a garden with peonies galore! It is one of my most favorite flowers – so frilly, so girly, so sweet, and the beautiful blossoms emerge from the cutest perfectly-spherical buds. And if peonies don't take, dahlias like Sandy's neighbor. Drooooool…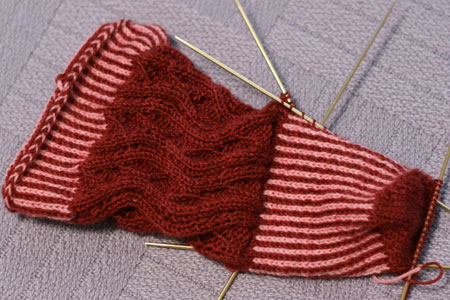 There's an excellent reason you don't see socks "off the foot" on this blog – they looks craptastic! All mangled and lumpy and misshapen, with hardly an indication of their actual form.
Even sock blockers don't do the trick for me. Feet are three dimensional, and are therefore, hands down, the absolute best models for socks!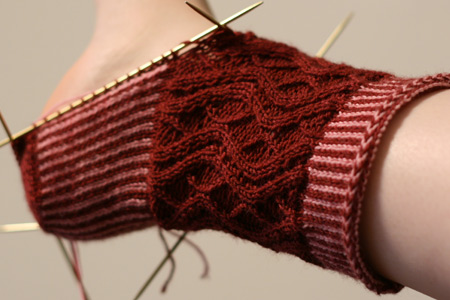 What a difference! I'm quite pleased with the way the heel turned out. It was my first time doing stranded knitting on both the right and wrong sides of the work. Purling with two hands = not for the faint of heart :).
The acrobatics required to capture a shot like that necessitate a whole lot of duds, like this one: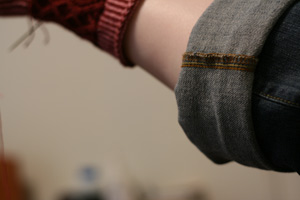 Contort, and contort again, just to show a properly-modeled sock.
0
likes