Let us congratulate Jodi on submitting the 750th Jaywalker to be added to the gallery! Congratulations, Jodi! For her prize, Jodi wanted some Lorna's Laces Shepherd Sock in a variegated colorway.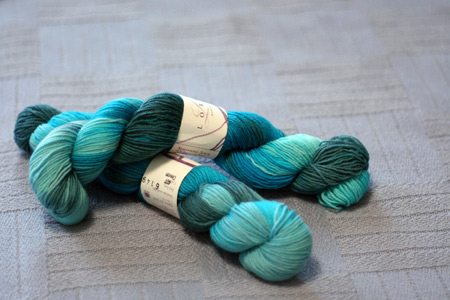 I chose the Devon colorway for her, one of the Linda for perfect service!)
Jodi tells me that she's making the beautiful Morning Surf Scarf with her Devon LL. My gosh, it's looking fab!
Is it terribly obnoxious of me to already start planning the 1000th Jaywalker celebration?!? Hehehe. Mwahahaha!!
0
likes