Hey, look!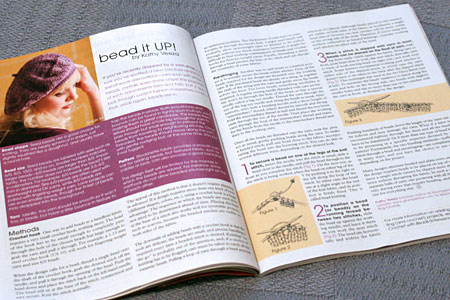 It's my article about knitting with beads in the newest issue (Fall 2007) of Knitscene! Everything that I skim over in my little primer is detailed in the article, so I'm quite proud of it ;).
And to practice your newly-acquired beading skills, I wrote up a cute beret pattern in the same issue: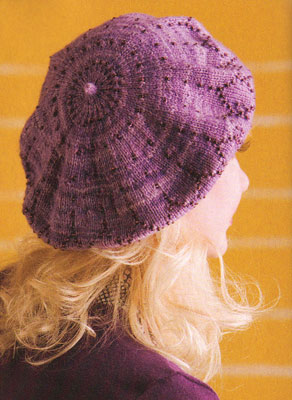 &nbsp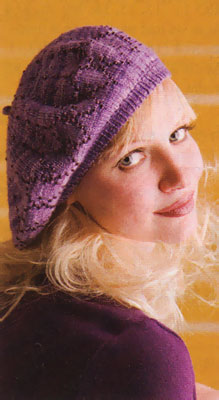 I've been waiting for this moment for so long because I've been dying to share something hilarious with you! When I first started working on the pattern, I had the brilliant idea to use silver beads. Hey, I thought, purple and silver will look great together! The result: what I affectionately dubbed "the Boca Raton beret," for obvious reasons.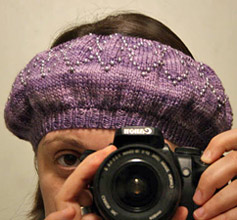 &nbsp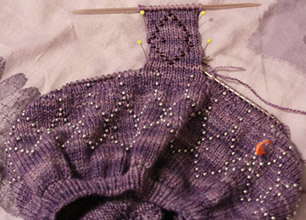 Eventually I came to my senses and switched to burgundy-ish beads, which are much more subtle and much less flashy. You can see where I was trying them out in the second photo.
I'm quite excited about this Knitscene, actually. It may be difficult to see from the project lineup on the web, but there are some very cute designs in this one!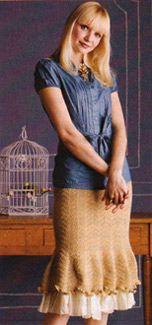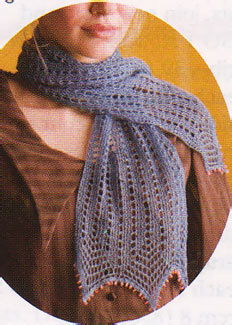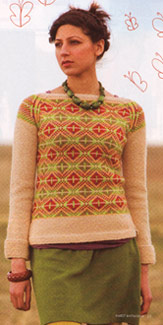 Herringbone Skirt by Elissa Sugishita, Teardrop Scarf by Celeste Culpepper, and Road to Golden by Lisa Shroyer (my favorite from this issue).
1
like