My friends, do me a favor – open your VLTs
to page 97.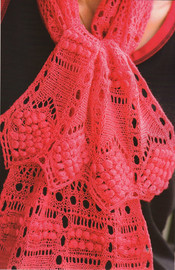 Are you seeing the acrobatics involved in making the Scarf with fir cone lace border?!? Are you seeing this?
Also, would it be so difficult to give these scarves more creative names? Would it?!?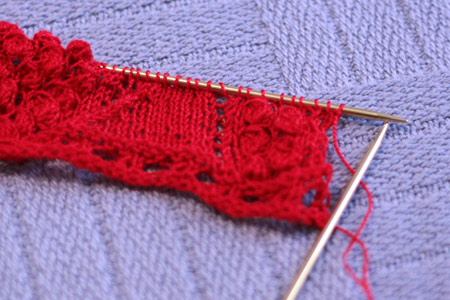 Anyway, faced with googly mooglies of the highest caliber, I armed myself with the best tools available – the new Addi Lace circular needles! Yes, I had to stalk online vendors and wait for my own pair just like everyone else, arriving unfashionably late to the party. So late, in fact, that all the guests have already gone home :).
All I'll say is that, from my experience, the Addi Lace needles are most similar to INOX Express circs, except with better cords and joins. Which can really make or break a project, don't you think?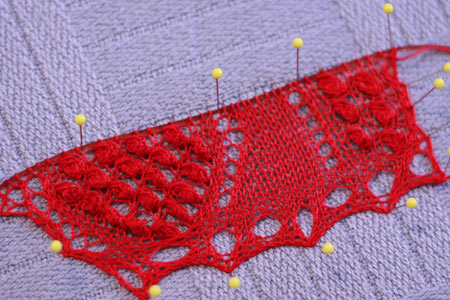 Oh, googly mooglies, how I love thee. My heart says, "yes," even if my left shoulder objects to making six googlies in the same row.
This scarf, by the way, will be mine, all mine! The color (Clara Barton from Schaefer Yarns) is much more "me" than HandMaiden's Straw Sea Silk: the Dolphin Scarf had been intended for the yarn's rightful owner all along :).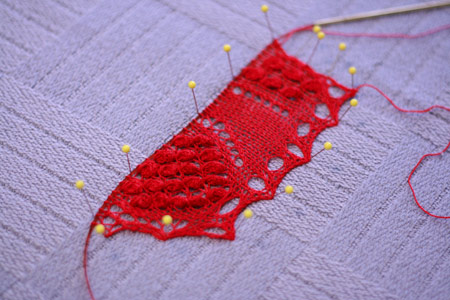 0
likes