I've finished the requisite four repeats of the Fir Cone border: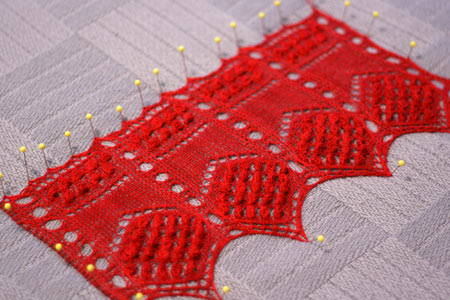 Four repeats.
Four repeats.
Four.
Four.
Why do I have such a mental block when it comes to that number? I truly, honestly, viscerally do not like four. It should be three, or five, or seven… even six isn't as bad as four. It sounds like phlegm, or maybe one of Dante's Circles of Hell. Maybe I'm exaggerating a bit :).
I certainly have enough yarn to knit another repeat: Schaefer Yarn's Andrea is not HandMaiden's Sea Silk. I've used approximately 90 yards so far, and have another 1000 to go!
Plus, I don't think knitting five border repeats would greatly affect my scarf down the road. Between having more yarn than suggested and not needing an 80″ long scarf, I'm having a hard time coming up with a single reason against five…
Five repeats.
Five.
Five.
Sounds so much better than four.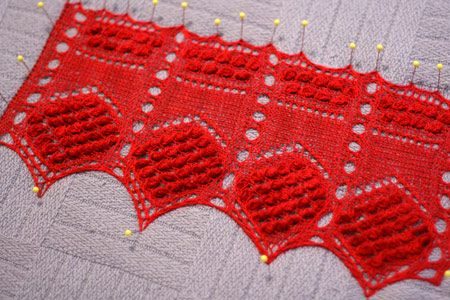 0
likes