Do you think it's about time I told you about my mysterious Ene project?
(Do I think doing so will make Sundara kill me? Probably. Good thing she's on the other coast.)
Remember the five-month Mountainash hiatus? All during that time I'd get little notes from my observant friends inquiring about Mountainash's whereabouts. While sometimes they elicited a groan and a roll of the eyes, their intent was ultimately effective: the project did not evaporate into oblivion, and eventually I finished.
So then I was thinking, I should at least tell my friends about Ene. It's been "in the works" for far too long, and if its existence is public, it, too, will eventually reach completion.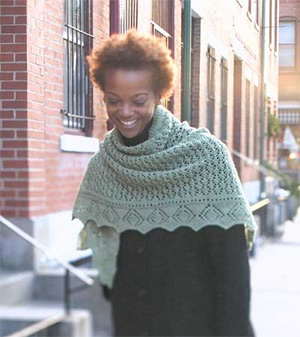 Many moons ago, Sundara and I fell madly in love with Ene from Scarf Style
. Both of us are huge Nancy Bush fans, and we decided our knitting wardrobes could not… would not! … be complete without our own Ene scarves.
An idea for a little exchange formed – I'll knit one for her, and she'll knit one for me. This was August 2005, I kid you not. We discussed possible yarns, and then Sundara opened her business, and all the choices were quickly narrowed to one: hand-dyed Silk Lace from the master herself. We agreed to use US 0 needles because the yarn is delicate, and because we didn't want huge shawls.
I settled on a color similar to orchid. Since Sundara was encouraged to deviate from the solid in whichever way she saw fit, I don't know exactly how similar it is. I've seen little hints here and there. For her Ene, Sundara went with the Somewhat Solid in Wine with Violet, which reached my mailbox about a year ago.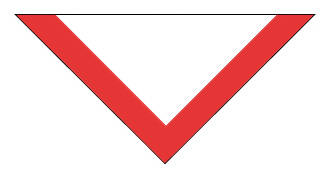 The busy girls that we are, a year later we are working on… wait for it … the second repeat of the main chart (chart 3, I think). On the one hand, the word 'pathetic' comes to mind. On the other, we have always agreed to make this a stress-free exchange – no deadlines, allowing ourselves to pause and catch up with each other as our schedules permit.
So here's where you come in: I don't think I'll be blogging much about Ene progress. The main part is pretty repetitive, plus our laissez-faire attitude guarantees, at best, intermittent spurts of productivity. All I need you to do is to remind me of Ene's existence once in a while, just like Mountainash. "Hey, how's that Ene coming along?" (Sundara is going to kill me. I didn't even tell her I'm going to post about this today!) Nudge Sundara, too – "Hey, how's Grumperina's Ene doing?" Maybe then we'll finish one day. Maybe.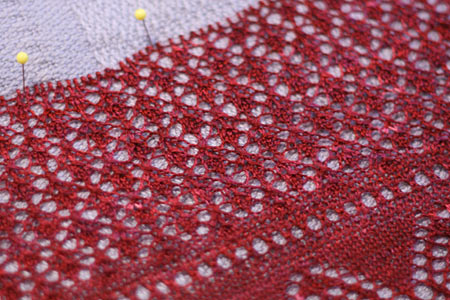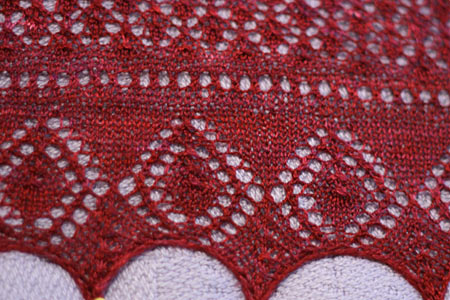 0
likes