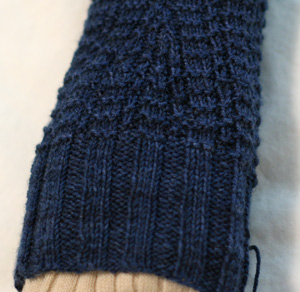 The pattern flows out of the ribbing.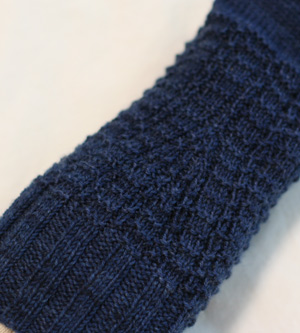 The shaping flows out of the pattern, then narrows to become the pattern once again.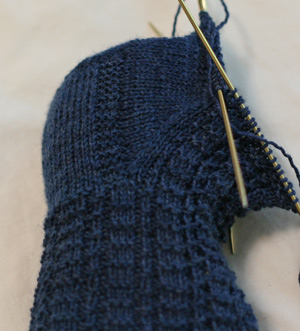 The garter-edged heel flap flows out of the leg. A few moments of planning, and they line up so nicely.
Is there a reason Nancy Bush never uses a garter edge on her heel flaps? I can think of only one exception – Yarrow Ribbed Sock from Knitting Vintage Socks
.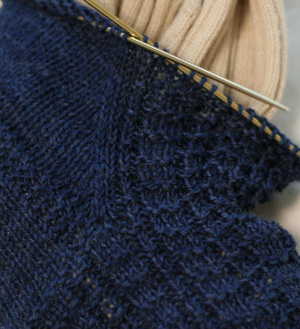 The sole flows out of the heel. I love when there's a visual separation of sole and instep; in this case, a column of purl stitches which are part of the pattern.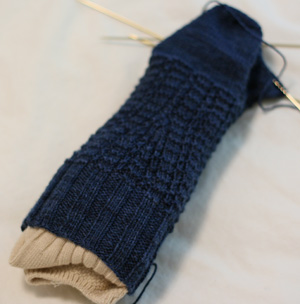 Why, yes, I do stuff my socks with other socks: it boosts their self esteem :).
0
likes