As I plan new projects or work on existing ones, I take the materials out of my stash and pile them on my couch or in a wicker basket. Here's a small tour of my current clutter.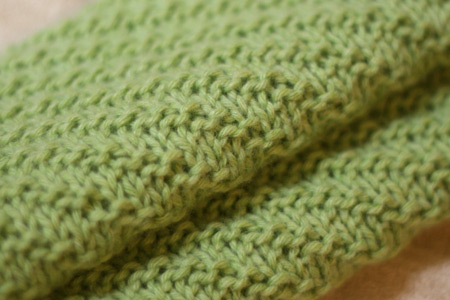 Alpaca Twill sleeve in all its lime green goodness. Classic Elite Princess in Ladylike Leaf (#3497).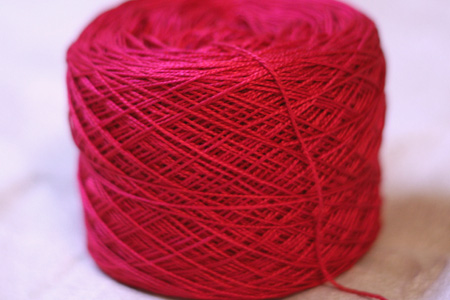 Do not adjust your monitors! Your eyes do not deceive you – it's that bright. Schaefer Andrea in Clara Barton. After marinating in the stash for a year, I think I've finally found a worthy project for these 1000 yards of silky goodness.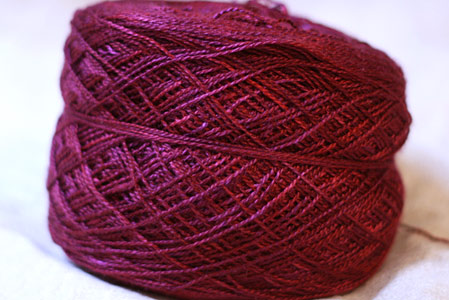 Dimply is beautiful. This skein of Sundara Yarn Silk Lace in Wine with Violet somewhat solid has a long and sordid history. Its existence was conceived in September 2005, and it came to live with me on May 19th, 2006. An old soul like that… no wonder it's a bit misshapen :).The yarn itself is in perfect condition, of course, morphing into an Ene, slowly but surely.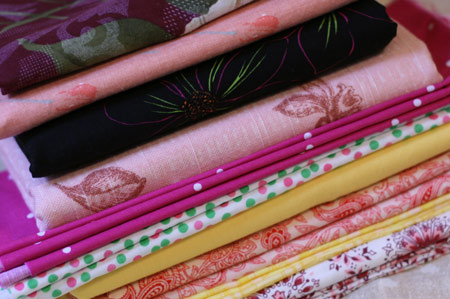 After making my Denyse Schmidt coasters, I read up on string quilting (the reading should have been done before the sewing, for future reference). Well, Gwen Marston's Liberated String Quilts
struck a nerve… some kind of deeply hidden fabric hoarding nerve… and resulted in purchasing whatever the hell struck my fancy at the fabric store. God help me.
0
likes