The subtle texture of the Railway Stitch socks left me hungry for more. The tactile sensation of knits and purls, then purls and knits is deeply satisfying to me. Running my hands over seed stitch is almost as sensual as touching Jackfruit.
And so, a swatch for a new project emerges: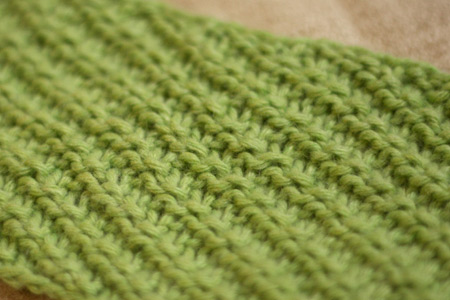 What could it be?!? I'll give you some hints 🙂
It's a sweater (for me) from a famous knitwear designer.
The construction is very clever (I'm entirely predictable), so it's fortunate that my planned mods don't concern that aspect of the sweater.
I don't think I've mentioned it here yet.
The yarn is Classic Elite Princess in Ladylike Leaf*.
As always, wild speculation is encouraged.
* First, how can a leaf be "ladylike"? Second, even though the angora content of this yarn is a measly 7%, it's driving me bonkers! Itch, sneeze, scratch, sneeze, itch!!! Good thing I don't plan to wear this sweater next to my skin (ah! yet another hint!)
0
likes