I know, it's kind of shocking, but this is the 700th (seven hundredth!!) Jaywalker added to the Grumpy Reader's Gallery. Nancy from California has the distinction of having knit these, and for that I congratulate her! Congratulations, Nancy!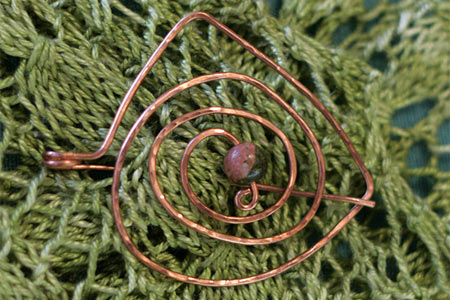 As her prize Nancy selected a gorgeous handcrafted shawl pin, courtesy of Chris at Scotts Mountain Crafts. Here's the chosen pin being modeled by my Melon Scarf.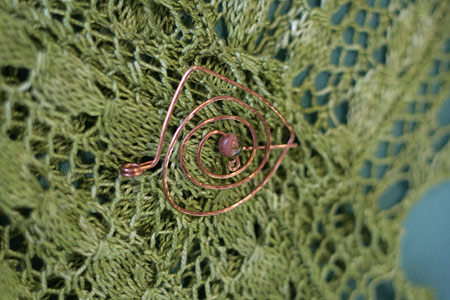 When Chris proposed this sponsorship, I jumped at the opportunity – I had already admired her handiwork on Jody's blog, and my recent adventures in bead 'n wire manipulation allowed me appreciate the beauty of her art that much more. Thank you so much, Chris!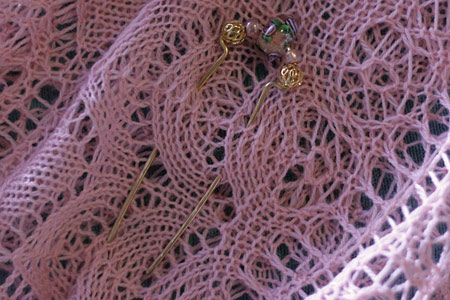 As an unexpected bonus, Chris sent me a shawl pin of my own, with a bead to match my newly minted Mountainash shawl. Divine… I'm thrilled to offer these shawl pins as an option to the gallery winners :).
P.S. Did you sign up? I did!
0
likes