Have I ever told you about my BFF?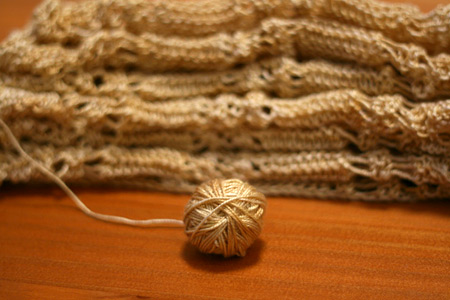 This little ball weighs about 5 grams, and should be just enough to add dainty picots to the short edges of my Dolphin scarf. It is what remains after knitting 28 repeats.
Hello?!? Twenty-eight repeats! Exactly what I calculated way back when!!!
Math + Grumperina = BFF
Fortuitously, the scarf is 52″ long in its unblocked state, so one skein of Seasilk once again knits up to a respectable length! After double-checking one last stash for a matching dye lot (just in case: won't hurt for it to be a bit longer), I should be binding off later this week!
0
likes