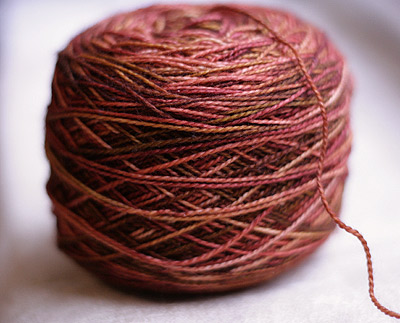 Remember when I welcomed autumn by knitting the most spring-like socks imaginable? As the warm weather creeps up on us and we're forced to say goodbye to ski season, it's entirely reasonable that I reach for yarn reminiscent of fall. Right?
This yarn is not one of my regulars, but I'm already a huge fan: Fleece Artist merino sock yarn (from the kit), in russet. Although I can't pinpoint what's different about the dyeing process, the way the dyes penetrate the fibers reminds me of Manos del Uruguay. Amazing.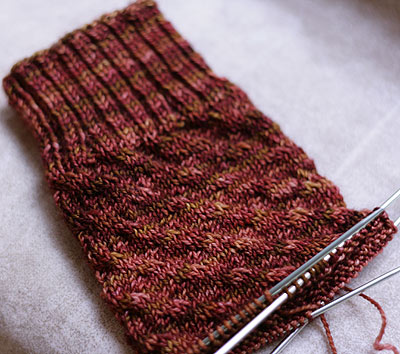 The lucky pattern (truly, lucky) is another one from Favorite Socks
called the Uptown Boot Socks by Jennifer Appleby.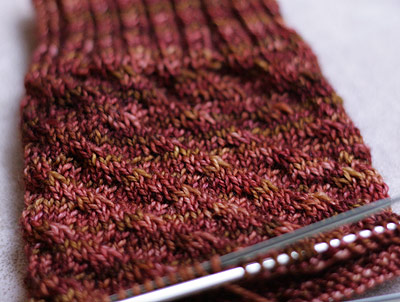 Everything is working harmoniously and knitting up beautifully. I feel total calm whenever I pick up this project.
The Hidden Passion socks, on the other hand, are causing me a bit of a headache. I've been in touch with Jaya Srikrishnan, the designer, and Anne Merrow, the editor, and it appears that there are a couple of mistakes in the chart. Once the corrections are processed, we can expect to see them here. Just to let you know, the Merino Lace socks also have a mistake in the charts. There's more to talk about than just the chart, but first I need to brace myself for starting over again. Until then, I'll be enjoying the colors of fall.
0
likes